Paul Feig's all-female Ghostbusters reboot, starring Melissa McCarthy, Kate McKinnon, Leslie Jones and Kristen Wiig, was finally released in UK cinemas today (11 July) and to celebrate the comedy film making its way to the big screen, Sony promoted the movie in a big way. The studio transformed the station, with a giant Stay Puft model marking the largest experiential sculpture ever built for a movie campaign.
While the 2.9m ghostly menace bursting through the floor is clearly the main event when it comes to the stunt, other Ghostbusters nods dotted around the capital's busiest commuter station include green slime 'covering' the hanging CCTV cameras, Slimer decals printed onto the ceilings and a pop-up store in the shape of a New York Subway entrance selling merchandise and tickets to see the film.
A team of people – dressed in the new-look jumpsuits of course – were also seen this morning, handing out business cards based on each of the four titular characters, encouraging passers-by to call the Ghostbusters headquarters on 0800 2229 911. Meanwhile, posters for the movie asking people "Who you gonna call?" and logo-bearing barriers have been at the station for the last few weeks in preparation of the film's release.
The impressive installation is scheduled to remain in place for two weeks.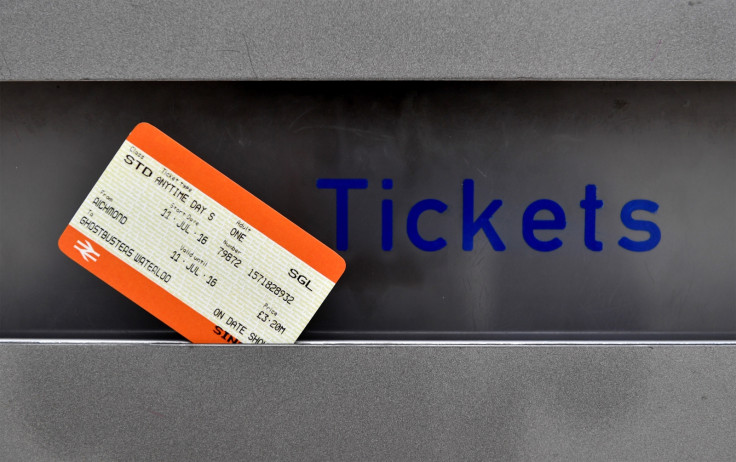 In the film, McCarthy, Wiig, Jones and McKinnon take the lead as the titular gang, who are needed when New York City falls prey to ghosts from various different places and times. McCarthy plays paranormal researcher and supernatural scientist Abby Yates while Wiig portrays particle physicist Erin Gilbert.
Saturday Night Live (SNL) star McKinnon plays crazy-haired, and even crazier-goggled, nuclear engineer Jillian Holtzman and judging by the sneak peak, her character will be just as out-there as many of her skit show regulars too. Meanwhile fellow SNL actress Jones stars as Patty Tolan, the street-smart addition to the team who acts as the group's eyes and ears on the ground. Chris Hemsworth also appears as "geeky" receptionist Kevin (an update of Annie Potts' Janine Melnitz from the original movies).
Out now in the UK, Ghostbusters will be released in the US on 15 July.
For more entertainment news, follow A-List on Twitter @Alistinsider