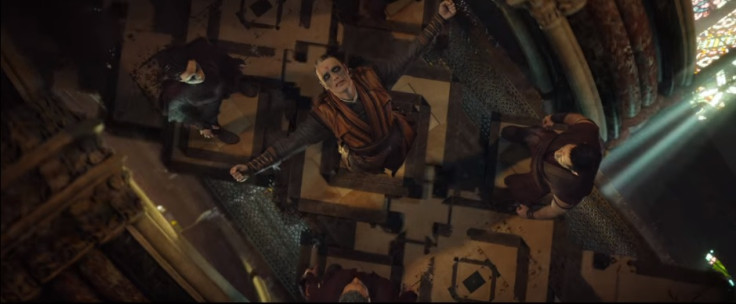 Mads Mikkelsen's villain in upcoming Marvel movie Doctor Strange has been the subject of much speculation since it was announced the actor was cast as antagonist in late 2015. Fans would have caught glimpses of him flexing his reality-bending superpowers in the film's teaser trailer in April but confirmation of his character has been kept largely under wraps until now.
Despite his vastly different costume in the trailer, it was assumed that the former Hannibal actor would appear as Dormammu – a villain lifted straight out of the comics, who originated as one of the Faltine; a species of beings from another dimension who subsist on energy. Unlike others like him, however, Dormammu hungered for matter and – along with his sister – was ultimately banished from his dimension.
However, now a recent Marvel's Minimates Series Doctor Strange Movie release has exposed Mikkelsen's character's name as Kaecilius – something a new prequel comic confirms, especially when looking at the actor's outfit seen first in the teaser trailer.
The Doctor Strange book, written by Will Corona Pilgrim and drawn by Jorge Fornes, depicts all of the Masters of the Mystic Arts (included are The Ancient One and Wong who appear in the film) as they go on the hunt for one of their fold's rogue newcomers, who has stolen a mystical staff which swallows light and controls darkness. Kaecilius, however, clearly high-ranking among the other Masters, wages a one-man assault on the runaway but is defeated, requiring the aid of his fellow Masters to take down the thief.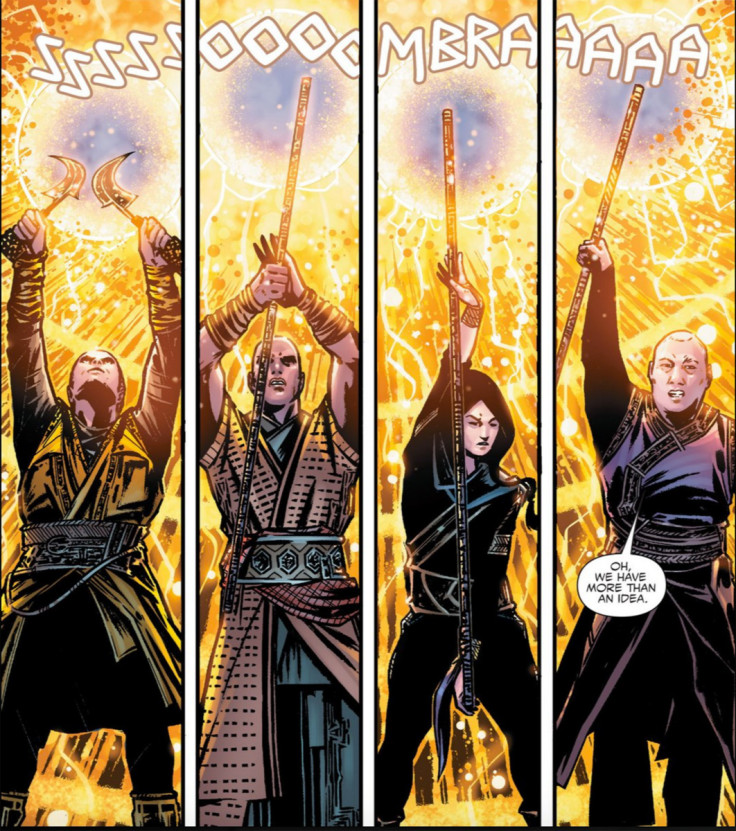 In the original comics, Kaecilius is primarily a follower of Baron Mordo (played by Chiwetel Ejiofor), who helped his leader in his attempts to defeat Strange and The Ancient One. The new prequel hints that he won't be lingering in Mordo's shadows however – linking him to the Masters means that he'll likely be a formidable foe himself, with his own personal hopes of vengeance perhaps.
His connection to the heroic characters who lend their hands to essentially mould Strange (Benedict Cumberbatch) in becoming Earth's Sorcerer Supreme would certainly prove an interesting one onscreen too. How will he fall from grace if he was deemed good in the first place? Only time will tell...
Marvel's Doctor Strange Prelude #1 is available online and in stores. Doctor Strange Prelude #2 arrives on August 24, 2016. Directed by Scott Derrickson, the film is currently scheduled to reach UK cinemas on 28 October 2018 and the US big screen on 4 November.
For more entertainment news follow A-List on Twitter @Alistinsider