Ghosts of BlackBerry Past to Haunt New CEO Heins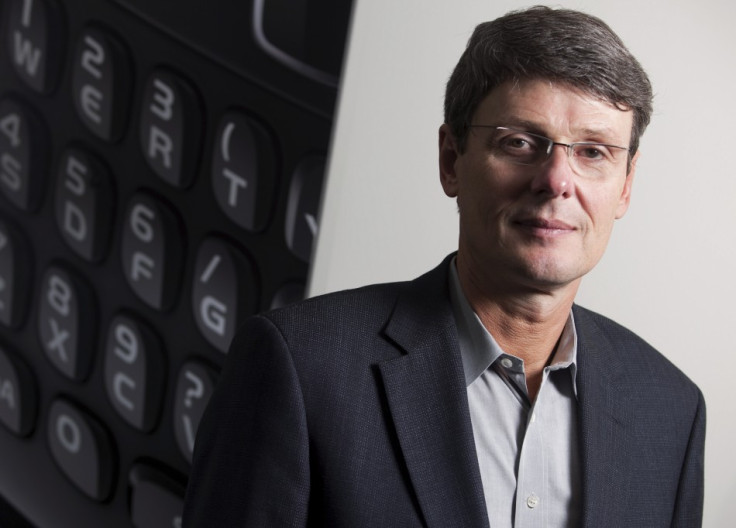 Doubts have been cast over Research in Motion's new CEO Thorsten Heins just hours after he took over the BlackBerry manufacturer from Mike Lazaridis and Jim Balsillie on Monday.
Heins said that RIM "earned its reputation by focusing relentlessly on the customer and delivering unique mobile communications solutions. We intend to build on this heritage to expand BlackBerry's leadership position."
But research firm Gartner disagrees, with its vice president Carolina Milanesi telling the International Business Times UK: "To some extent this reminds me of the reshuffle Nokia went through in the spring before Elop arrived in Sept. Although Thorsten seems to understand the limitations that RIM is faced with and he is the one who is responsible for the current portfolio, which is a good improvement over the previous touch generation, I am not sure he has shown he can depart enough from legacy.
"One has to hope that the new role will give him more power to do so as this is what RIM needs: change drastically if needed and quickly."
Despite setbacks in 2011 ranging from the three-day global data outage and poor PlayBook sales, to a 75 percent decline in share price and the embarrassing departure of two executives who fought on a plane, RIM believes that it has a strong foundation on which to build.
Promoting Heins to CEO could well be a make-or-break move for RIM, which had a torrid year in 2011, culminating in its shareprice falling by 75 percent and its market share in the US tumbling from 44 percent to 10 percent in just two years.
BlackBerry's roadmap for 2012 looks promising, with a major software update for the PlayBook tablet due in February and a range of "next generation" smartphones running the new BlackBerry 10 operating system and due later in the year.
RIM founder Lazaridis will become vice chairman and his former co-CEO Balsillie will remain a board member, but without operational control.
© Copyright IBTimes 2023. All rights reserved.