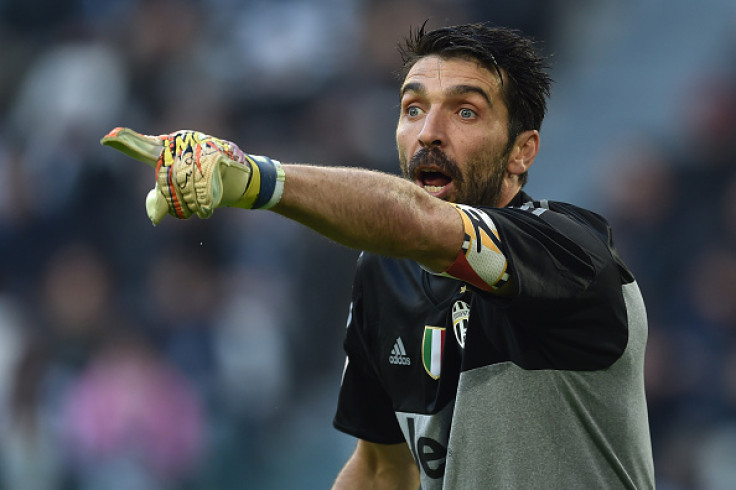 Juventus star Gianluigi Buffon has revealed that Premier League giants Arsenal, Manchester United and their neighbours Manchester City all tried to sign him in the past. The goalkeeper joined the Old Lady from Parma in 2001, after spending six years with his former club.
The Italian International claims to have held talks with Arsene Wenger in 1998 over a possibility of a potential switch to the north London club and was also wanted by Red Devils great Sir Alex Ferguson. He admitted that interest from Arsenal and United came when he was at Parma.
"I remember when I was 20 years old in 1998 I had dinner once with Wenger from Arsenal," Buffon told BT Sport, as reported by Goal.com. "Then when I was at Parma, Manchester United definitely had their eyes on me for a long time with Ferguson."
Sheikh Mansour Bin Zayed Al Nahyan took over City in 2008 and the Manchester-based club's owners wanted to add star players to the squad. During the process, the Citizens wanted to secure Buffon's services and the player admitted their approach was "serious and direct".
"Let's say that the most serious and direct approach I had was from Manchester City," the 2006 World Cup winner with Italy explained. "They wanted to start their adventure by signing two or three more renowned players and I was one of them. That was 2007 or 2008 roughly. However, nothing came of it for various reasons."
Juventus host Bayern Munich in the first leg of the Champions League round of 16 clash. The Bundesliga winners have Manuel Neuer in between the posts and Buffon says the German international is not yet reached the same level as other world class goalkeepers.
"I've been fortunate to see some fantastic, reliable goalkeepers with plenty of quality," ESPN quoted Buffon as saying. "Of course Neuer is one of this group of goalkeepers and he's a goalkeeper who plays in a very open-minded way.
"Obviously given the way his team play, he's an important pillar who gives them a huge hand, but when I think of great keepers, the likes of [Iker] Casillas, [Petr] Cech or [Oliver] Kahn and many others who I have not mentioned either come to mind. We must not get carried away by the moment."