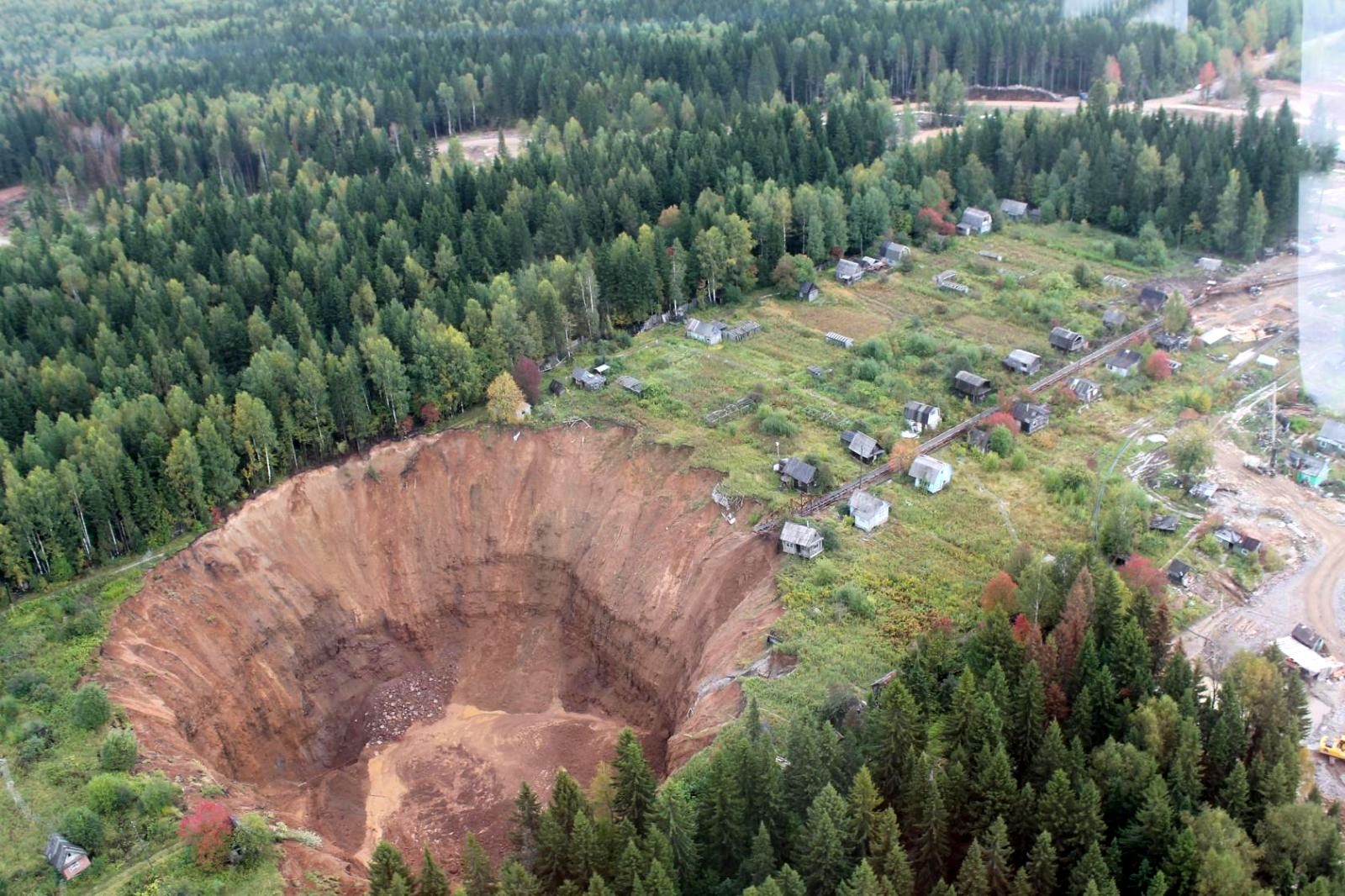 A huge sinkhole which has appeared near a mining town in the Perm region of Russia has tripled in diameter in the last 10 months. The giant hole, near the town of Solikamsk, is now 120m (400ft) across and up to 80m (250ft) deep.
When it was first discovered last November (2014) the sinkhole measured 20m by 30m. Although the exact cause of the sinkhole isn't known, scientists believe it is probably linked to a nearby potash mine, the largest in the world, which uses seawater.
News of the sinkhole caused shares in Uralkali, the firm which owns the mine, to plunge last year. Now the company – the world's largest producer of potash – has suspended operations at its Solikamsk-2 mine and sent its 1,300 workers home.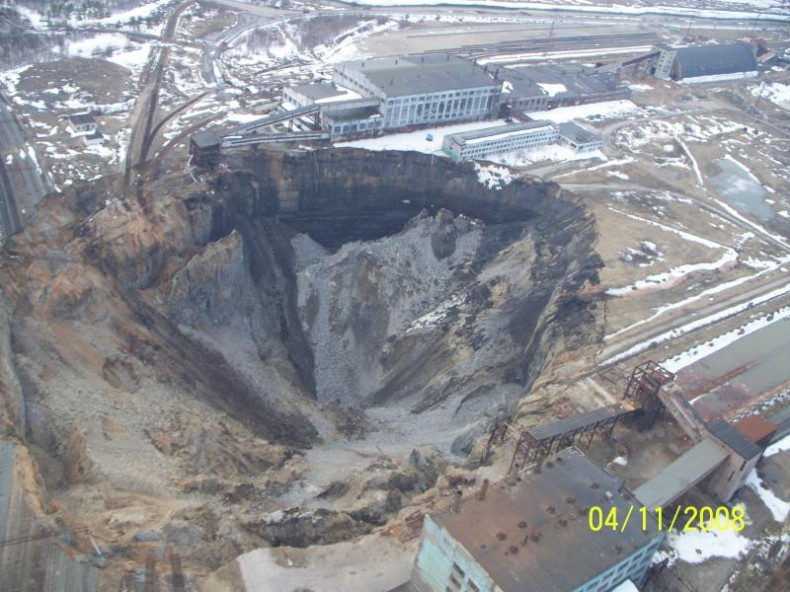 Aerial photographs show old holiday homes perched precariously on the edge of the sinkhole. Until 2006, when the ground started sinking, the area was a popular getaway destination for locals, who now say up to 20 buildings have already been swallowed by the sinkhole.
This isn't the first major sinkhole to appear in the Perm region. According to mining.com the phenomenon is relatively common in the area due to the number of abandoned and working potash mines, some of which are just a few hundred metres from the surface.
Some 12,000 residents of the nearby city of Berezniki have had to evacuate their homes due to the appearance of sinkholes and associated subsidence rendering many buildings unsafe. In 2012, a worker trying to fill in a sinkhole was killed when he vanished into the crater.
Further east in Siberia a number of huge sinkholes have been discovered recently, with some claiming they are the result of mysterious explosions or visits by UFOs. Scientists believe the explanation is even more terrifying: yet more evidence of global warming, which is causing the melting of the permafrost.