Giovani dos Santos will end his Tottenham Hotspur nightmare this summer according to Mexico's Olympic coach Luis Fernando Tena.
The Mexican international has failed to make a league start for Spurs for four years, following loan spells at Ipswich Town, Galatasaray and Racing Santander.
Last season saw him feature for 49 minutes over seven league games for Tottenham, in the fourth season of a torrid career at White Hart Lane.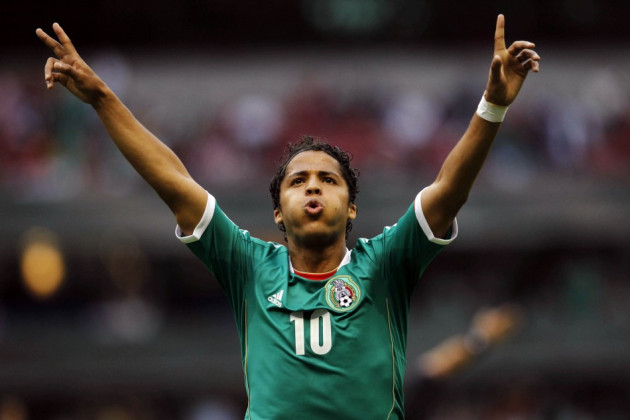 And according to Tena, who has included Dos Santos in his squad for the London 2012 Olympic football competition, the 23 year old will leave Tottenham this summer.
"He asked us if he could complete the transfer from Tottenham to another team," Tena told mediotempo.com after Dos Santos left Mexico's pre-Olympic training camp.
"He has to go to sign papers, he has to go to get them sorted out.
"The most important thing is his mental state. We never had a doubt when he told us (he wanted to go back to Europe). We told him: 'Go. Do it.'
"He told us the name of the club. I can't say which club, but for us it is much better if he is relaxed, that he gets his contract sorted and that he comes back physically and mentally at his best level, content and knowing that he is going to play."
Dos Santos is expected to become the third big name player to leave Spurs this summer, with Croatian pair Niko Kranjcar and Vedran Corluka moving to Dynamo Kiev and Lokomotiv Moscow respectively.
After joining the club in the January transfer window, Louis Saha was also released at the end of the season, while confusion reigns over Ledley King's immediate future, with a new contract yet to be offered by Tottenham.
The spate of departures follows the sacking of Harry Redknapp, however the incoming manager, who is expected to be former Chelsea boss Andre Villas-Boas, is likely to have the services of Gareth Bale for next term, after agreeing terms on a one-year extension which will keep him at Spurs until 2016.