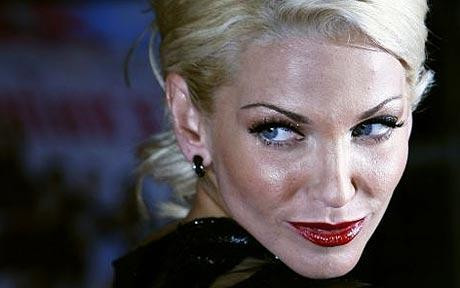 Girls Aloud may have lots to celebrate after their long-waited return to the music, but for one of its members, it isn't all smiles.
Sarah Harding is reportedly terrified that she may have skin cancer after having three potentially cancerous moles removed from her back.
The 30-year-old singer had the minor procedure just two days before the reunited group announced their comeback tour and album and is currently awaiting the results, the Sun reports.
A source close to Harding told the paper: "This is an incredibly stressful time for her.
"It's early days and the doctors are very positive - but the word 'cancer' is terrifying to hear and Sarah is naturally stressing about it."
While the blonde beauty is said to be stressing, the insider revealed that she has had the full support of her bandmates Cheryl Cole, Kimberley Walsh, Nicola Roberts and Nadine Coyle during her difficult time.
"The girls are completely behind her. Some of the fans have suggested she hasn't been enthusiastic about the tour, but the girls have told her not to stress because she'll only run herself down and make herself sick," the source added.
This is the latest health scare in the in the last 12 months for Harding ,who checked into rehab to be treated for alcoholism and a dependence on sleeping pills at the end of 2011.
She will be hoping to turn things around in the New Year when the group kick off their UK tour on 21 February.
Girls Aloud will release their new single Something New on 18th November.