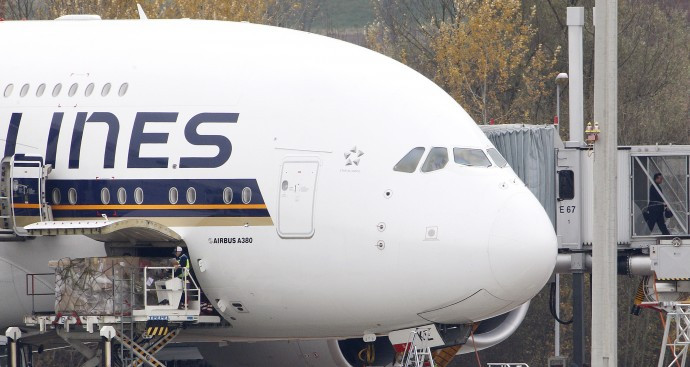 GKN, maker of engine components for airlines, has agreed to buy Volvo's aerospace division - Volvo Aero - for £633mn ($987mn), a deal it was pursuing for the past three years.
"This is a highly attractive acquisition for GKN creating a market leader in aero engine components. With excellent technology and strong life-of-programme positions on most civil aero engines, Volvo Aero will significantly enhance GKN Aerospace's engine components business," said GKN's Chief Executive Officer Nigel Stein in a statement.
"GKN Aerospace will now be a leader in the aero engine sector, complementing its leading position in composite aero structures," he added.
The acquisition is expected to boost the LSE-listed company's aerospace related sales to new levels. The deal is expected to be through during the third quarter subjected to regulatory approvals.
"This takes GKN into some new areas and increases the aerospace percentage," Bloomberg quoted Nick Cunningham, an aviation analyst at Agency Partners in London, as saying.
"It also raises the question of whether GKN is in the process of repositioning itself and will eventually become almost a pure aerospace company," he added.
The acquisition value is 6.3 times of Volvo Aero's expected earnings before interest, tax, depreciation and amortisation (EBITDA). It includes Volvo Aero's equity value of SKr 5.6bn (£513mn), anticipated pension settlement for £50mn and working capital refinancing of £70mn.
GKN is planning to raise £140mn by share sale which is nearly 5 percent of the company's current market capitalisation. The remaining acquisition fund would be raised through new debt.
GKN shares rose nearly 12 percent to 209p on Thursday following the confirmation of the deal.
With the acquisition of Volvo Aero, GKN is aiming to become the leader in aircraft engine parts industry. Volvo Aero specialises in the design and manufacture of engine turbines for aircraft.