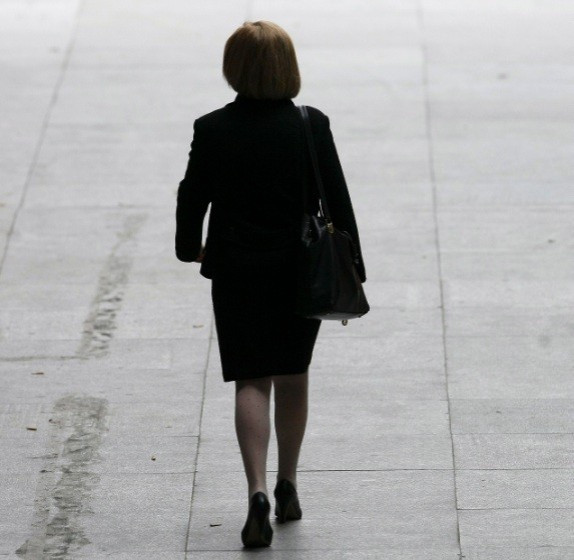 The concept of a single glass ceiling preventing women progressing in business purely on gender grounds is an outdated model and no longer reflects the realities of modern working life for women, a poll conducted by advisory firm Ernst & Young (E&Y) has revealed.
In the survey of 1,000 UK working women between the ages of 18-60, two thirds said that they faced multiple barriers throughout their careers that transcend purely gender distinctions, such as age, lack of role models, motherhood, qualifications and experience.
"The focus around gender diversity has increasingly been on representation in the boardroom and this is still very important - as members of the 30% Club we are committed to this," said Liz Bingham, Ernst & Young's managing partner for people.
"But the notion that there is a single glass ceiling for women, as a working concept for today's modern career, is dead. Professional working women have told us they face multiple barriers on their rise to the top.
"As a result, British business is losing its best and brightest female talent from the pipeline before they have even had a chance to smash the glass ceiling. We recognise that in our own business, and in others, and professional women clearly experience it - that's what they have told us," added Bingham.
Based on the results of the survey, E&Y said it had identified four key barriers to career progression for today's working women. The barriers were not chronological and could be experienced at anytime - often several at once.
The E&Y survey said that while the barriers were not exclusive to women, " it is clear from the research that employers need to provide better support to help women overcome them".
Ernst & Young's head of advisory, Harry Gaskell, said: "The barriers identified in the survey reinforce Ernst & Young's belief that encouraging and supporting women into senior positions is a talent pipeline issue."
He said organisations needed to ensure they were supporting women at every stage of their career lifecycle, not just as they were about to enter the boardroom.
Biggest Hurdle
While the survey identified a few non-gender-related difficulties women faced in progressing in their careers, age was ranked the No 1 hurdle.
Some 32 percent of women said that being perceived as either too young or too old was the biggest obstacle that women faced during their careers and had already had an impact on their career progression. An additional 27 percent said they thought it would inhibit their progression in the future.
"Age is a very complex issue, especially when it's linked to perception. It's concerning to see that women seem to be most vulnerable during the formative stages of their careers, when they are working their way through the ranks," said Bingham.
Lingering Gender Discrimination
Nearly one in five respondents cited motherhood as having a significant impact on their careers. A further 25 percent said they thought it was the second biggest inhibitor to their future careers, after age.
"The only way that organisations can really tackle this is through positive intervention," said Bingham. "This includes the provision of supportive programmes that help women to transition back into work after maternity leave and empowers them to take control of their careers and make informed choices."