The 2015 Glastonbury festival is almost upon us and the question all ticket-holders are asking is: "Do I need to pack my wellies?" IBTimesUK has the definitive answer: "Maybe."
The Met Office forecast says that the ground should be dry as festival-goers arrive, but rain is expected on Friday afternoon as the remnants of Tropical Storm Bill reach Britain. How much rain? Well, that depends on whether Bill heads up north as expected, or decides to linger over the south west of England.
There will be sunny spells, with highs of around 20C, so we say pack your sunscreen and waterproofs, and do not pitch your tent at the bottom of a hill.
The importance of pitching your tent on higher ground was most clearly demonstrated at the 2005 festival, when camp sites were flooded after two months worth of rain fell in just a few hours.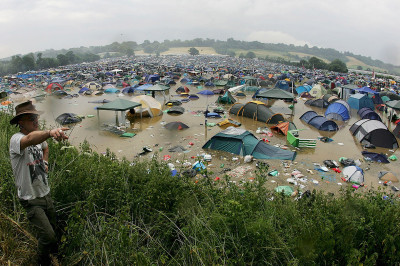 Judging from the Met Office forecast, the weather this year could be similar to that at last year's festival, which started off dry until a huge thunderstorm forced all the stages to shut down for 90 minutes.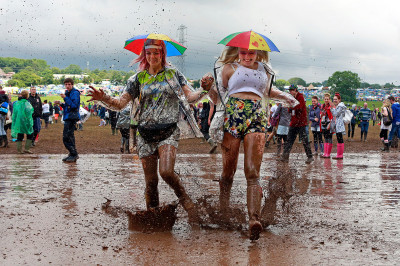 British summers being what they are, there is usually some rain at Glastonbury, though festival-goers rarely allow it to dampen their spirits.
In this gallery, we look back at some of the muddier years.