Lily Allen 'grateful to be alive' after 'terrifying' caravan gas explosion at Glastonbury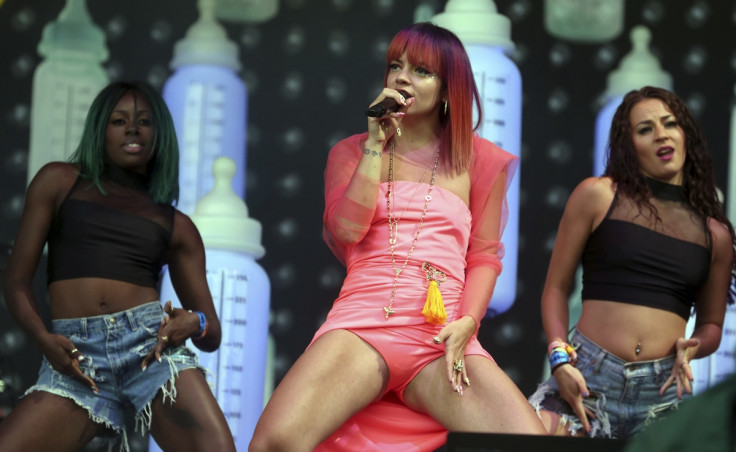 Smile singer Lily Allen has admitted she is "grateful to be alive" after being injured in a gas explosion at Glastonbury.
The 30-year-old had been setting up her caravan after reportedly arriving in Somerset ahead of the music festival when the accident happened.
Sharing her ordeal with her Instagram followers, Allen described the incident as "terrifying" and revealed that she has suffered minor burns and singed eyelashes.
The Hard Out Here chart-topper issued a warning for other festivalgoers to be vigilant when using appliances at Glastonbury and other events taking place over the summer before adding that she is "grateful to be alive".
After sharing a close-up shot of her face displaying her singed eyelashes, the mother-of-two was flooded with well wishes from concerned fans.
It is believed Allen has set-up camp in the areas surrounding Worthy Farm as the music bonanza does not kick off until 24 June with the main performances starting on 26 June.
Following the gas explosion, Allen was seen with her daughters Ethel Mary and Marnie Rose at King's Cross train station in London, believed to have left the caravan in Somerset.
Allen is a regular Glastonbury festival-goer and performed on the iconic Pyramid Stage in 2014 to mark her comeback.
The musician released her first album in five years, Sheezus, in May 2014 and it soared to number one on the UK charts.
The LP spawned the singles Hard Out Here, Air Balloon and her chart-topping cover of Keane's Somewhere Only We Know.
Following the album's success, Allen joined Miley Cyrus on her Bangerz tour for a string of shows across North America.
© Copyright IBTimes 2023. All rights reserved.