The dairy herd has been consigned to the cow shed, the perimeter fence has been erected, and construction of the main stages is nearing completion. Worthy Farm is getting ready for this year's Glastonbury Festival.
Getty Images photographer Matt Cardy visited the site on Monday 8 June to see how farmer Michael Eavis and an army of volunteers are transforming a sleepy dairy farm into one of the world's biggest and most famous music festivals.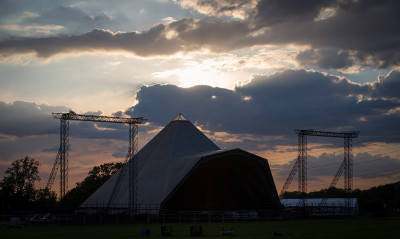 From Wednesday 24 June, an estimated 177,550 revellers and workers will begin streaming into the site for the Glastonbury Festival 2015, making the site temporarily the third biggest city in the South West of England.
The fields where herds of cows once grazed will be home to herds of campers, with a mosaic of tents as far as the eye can see.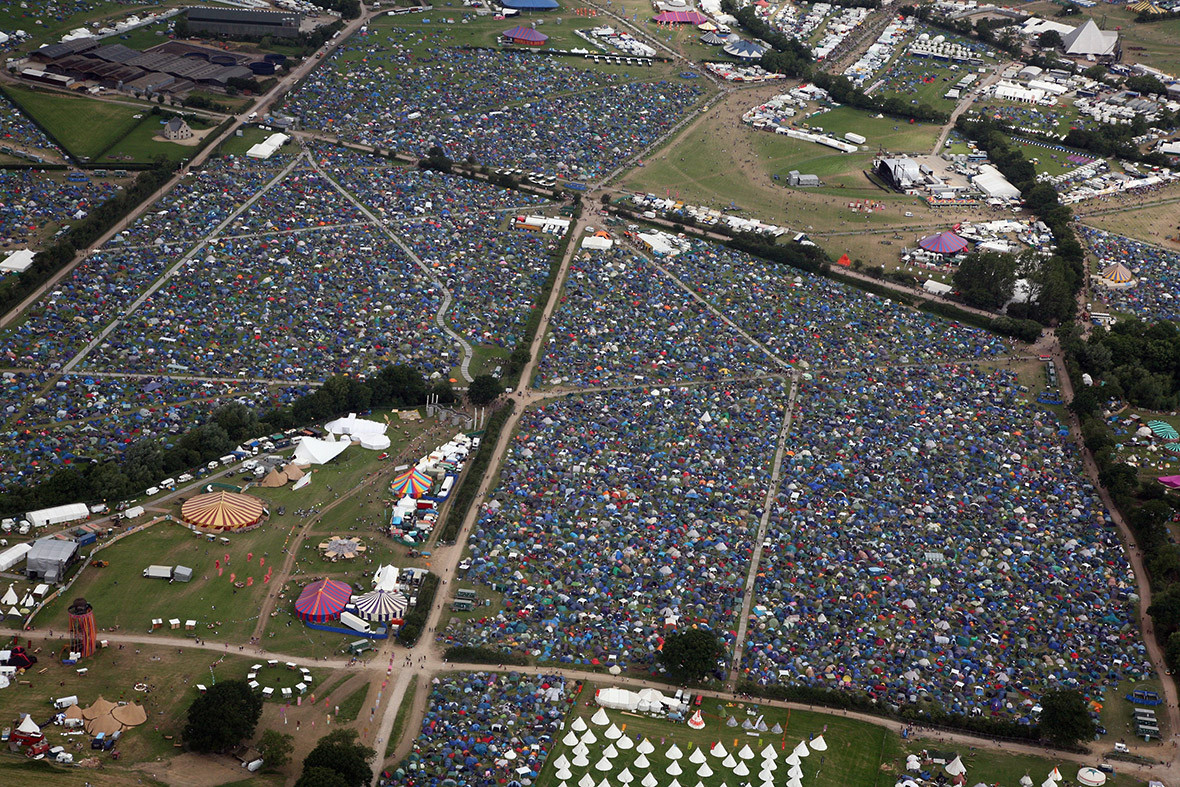 Festival-goers will be basking in the Somerset summer sunshine, or losing their wellies in knee-deep mud.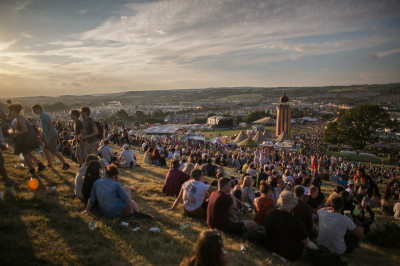 Whatever the weather, one thing is certain: turning the site back into a dairy farm takes just as much work as setting the festival up. Despite repeated pleas to "Love The Farm, Leave No Trace", about 2,000 tons of rubbish will be left strewn across the farm. It takes about two weeks for litter pickers to clear up anything that might be harmful for the cows, from cigarette ends and tent pegs to condoms and nitrous oxide canisters.
And then there's the tents. They have become so cheap that people treat them as disposable items. Although many people think abandoned tents go to charity, they don't; they go to landfill. One year, 20,000 tents were abandoned after a group had put up signs asking for tents to be donated to Africa, but then "buggered off back to London with about 50 tents", according to Rob Kearle, who's in charge of rubbish and recycling at the festival.
In 2009, about 400 gazebos, 9,500 roll mats, 5,500 tents, 6,500 sleeping bags, 3,500 airbeds and 2,200 chairs were abandoned.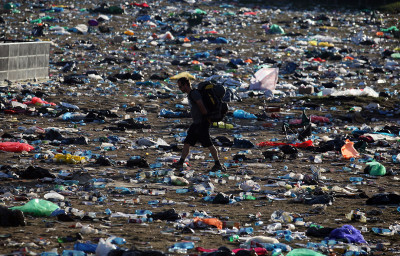 The Glastonbury website suggests many ways festival-goers can help reduce the amount of waste that goes to landfill, such as making use of refillable water bottles and removing packaging before coming to the festival (which makes your pack easier to carry). Love The Farm, Leave No Trace.