GlaxoSmithKline Fined £297m in China for Bribery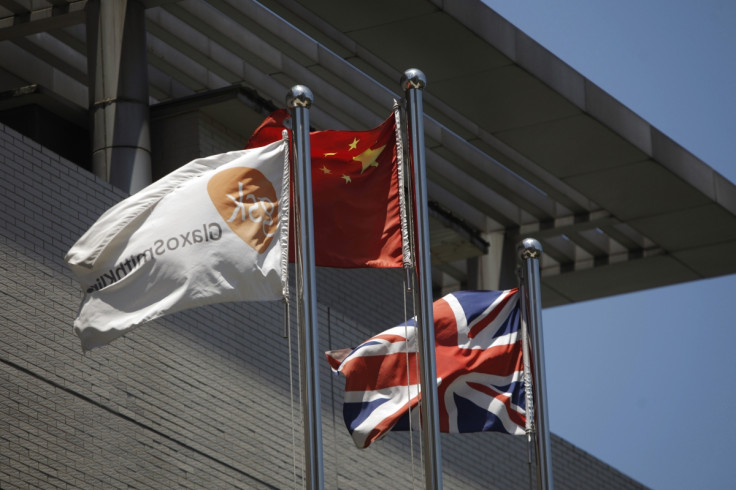 Drugmaker GlaxoSmithKline has said its China subsidiary was found guilty of bribing non-government personnel for commercial gains.
The company said it was fined £297m ($488.8m, €376m) by the Changsha Intermediate People's Court in Hunan Province, China. The verdict follows investigations initiated by China's Ministry of Public Security in June 2013.
GSK said the fine will be paid from its existing cash resources, and the associated costs and charges related to the lawsuit and restructuring will be included in its third quarter update.
The company shares are trading up 11.5 pence at £1.45 as at 9:35am BST, following the news.
"The illegal activities of GSKCI [GSK China Investment Co Ltd] are a clear breach of GSK's governance and compliance procedures; and are wholly contrary to the values and standards expected from GSK employees," GSK said in a statement.
The company noted that it has published a statement of apology to the Chinese government and its people on its Chinese website. (Read the statement of apology here)
The pharma giant added that it had co-operated fully with the authorities on the bribery investigation and taken measures to rectify issues at the China unit.
The measures include "fundamentally changing the incentive programme for its sales personnel; significantly reducing and changing engagement activities with healthcare professionals; and expanding processes for review and monitoring of invoicing and payments."
"Reaching a conclusion in the investigation of our Chinese business is important, but this has been a deeply disappointing matter for GSK. We have and will continue to learn from this," CEO Sir Andrew Witty said.
"GSK has been in China for close to a hundred years and we remain fully committed to the country and its people. We will continue to expand access to innovative medicines and vaccines to improve their health and well-being. We will also continue to invest directly in the country to support the government's health care reform agenda and long-term plans for economic growth."
China's Ministry of Public Security earlier accused unnamed GSK executives of routing 3bn yuan ($488m, £307m, €365m) in bribes to doctors through 700 travel agencies and consultancies over six years.
In connection with the allegations, Chinese authorities have taken several GSK executives into custody and claim a number of them admitted to criminal charges of bribery and tax law violations.
GSK also admitted some Chinese executives appeared to have broken the law, but CEO Witty said the head office had no prior knowledge of the wrongdoing.
© Copyright IBTimes 2023. All rights reserved.