Glencore Completes Sale of Peru Copper Mine to Chinese Joint Venture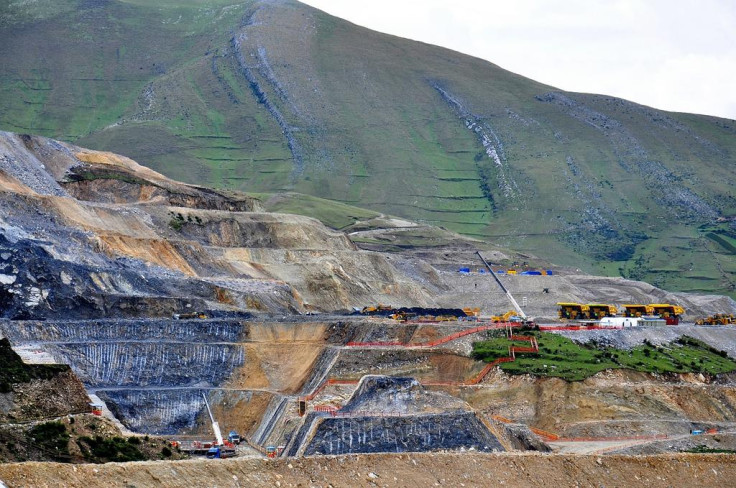 Commodity giant Glencore has completed its sale of the Las Bambas copper mine in Peru, which is one of the largest in the world.
The project was acquired by a joint venture led by China's MMG for $7bn (€5.2bn, £4.1bn). MMG will be the operator of the mine with a 62.5% stake. Other partners are Guoxin International Investment Corporation and CITIC Metal Co.
In April, the companies agreed to pay $5.85bn plus the money spent by Glencore on building the mine.
"The acquisition of Las Bambas is a proud and significant milestone for MMG, delivering on our growth strategy and objective to be a top three mid-tier mining company," MMG CEO Andrew Michelmore said in a statement.
"There is a lot of work to be done and we want to ensure the change in ownership does not impact its development."
"We value the expertise of the Las Bambas team who have earned an outstanding reputation in the region. We are delighted to welcome their talent to our organisation."
Las Bambas, located in Cotabambas, Apurimac Region in Peru, is one of the world's largest copper projects under construction with a 10.5 million tonne copper mineral resource and 6.9 million tonne copper ore reserve.
Las Bambas is expected to operate for over 20 years with upside potential from associated unexplored tenements.
"Once operational, Las Bambas will significantly increase MMG's attributable copper sales. With Las Bambas expected to produce over 2 million tonnes of copper in concentrate in its first five years, MMG will become one of the world's largest copper producers also offering exposure to other base metals," Michelmore added.
MMG said it will continue its detailed analysis of the project in order to determine the project schedule and future capital requirements.
Swiss-based Glencore is expected to distribute about half of the proceeds from the sale to shareholders.
The sale was required by China for granting approval to Glencore's multi-billion-dollar merger with Xstrata.
© Copyright IBTimes 2023. All rights reserved.