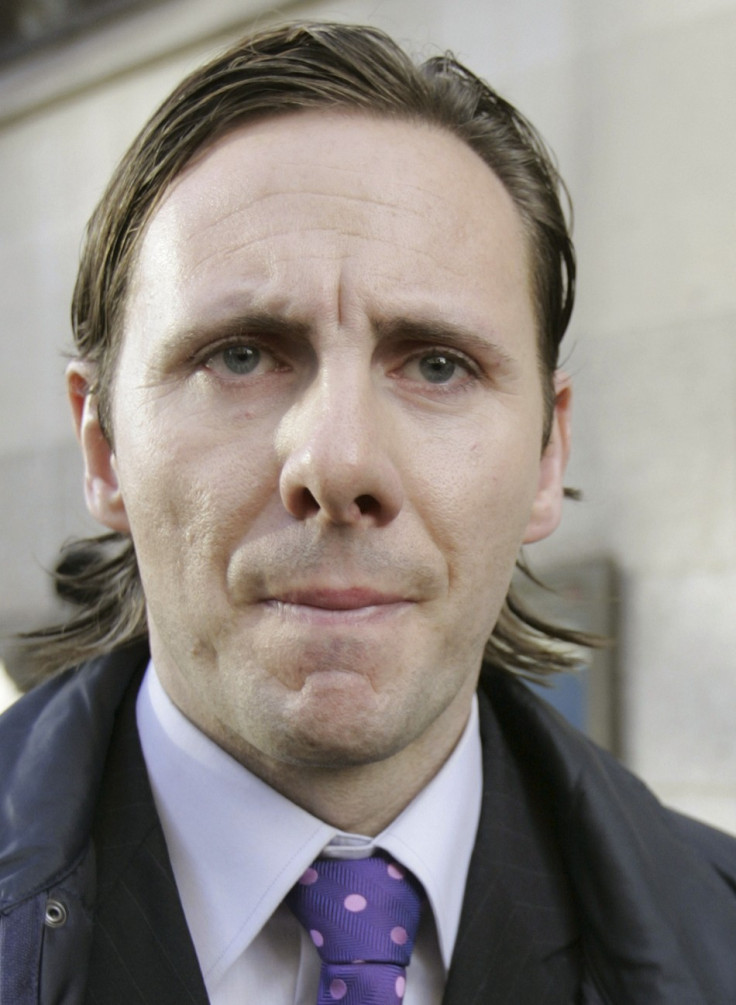 Notorious private investigator Glenn Mulcaire has been arrested by police investigating phone hacking, according to reports.
A 41-yeard-old man was arrested for "conspiring to intercept voicemails" and "perverting the course of justice" by officers working on Operation Weeting, the Metropolitan Police's investigation into phone hacking.
He is being held at a south London police station.
Police refused to confirm that they had taken Mulcaire in.
"It would be inappropriate to discuss any further details at this time," a spokesperson said.
This latest arrest takes the tally in Weeting up to sixteen.
Phone Hacking: Rebekah Brooks, Andy Coulson and the 14 Other Arrests
Mulcaire was jailed for six months in 2007 for intercepting the Royal Family's voicemails, along with ex-News of the World royal editor Clive Goodman.
In the past he worked with News of the World journalists on stories, and is alleged to have helped them hack phones.
His infamous notebook, seized by police, contains the names of 28 journalists believed to have asked him to carry out investigative work.
Rebekah Brooks, News International's former chief executive, and Andy Coulson, News of the World's former editor, are currently on police bail until March 2012, having been arrested by Weeting officers in July.
Two other police operations are looking into inappropriate payments to police officer by journalists, and computer hacking.