Pictures of a remote, uncontacted tribe raising their weapons in a threatening manner at a plane have highlighted growing tensions between Amazon basin tribes.
The pictures were taken near the Xinane river in Brazil's Acre State, close to its border with Peru. Brazil follows a policy of not contacting these people, but the community and their dwellings are threatened by illegal logging, mining, cattle ranching, fishing and hunting across the Peru-Brazil border area.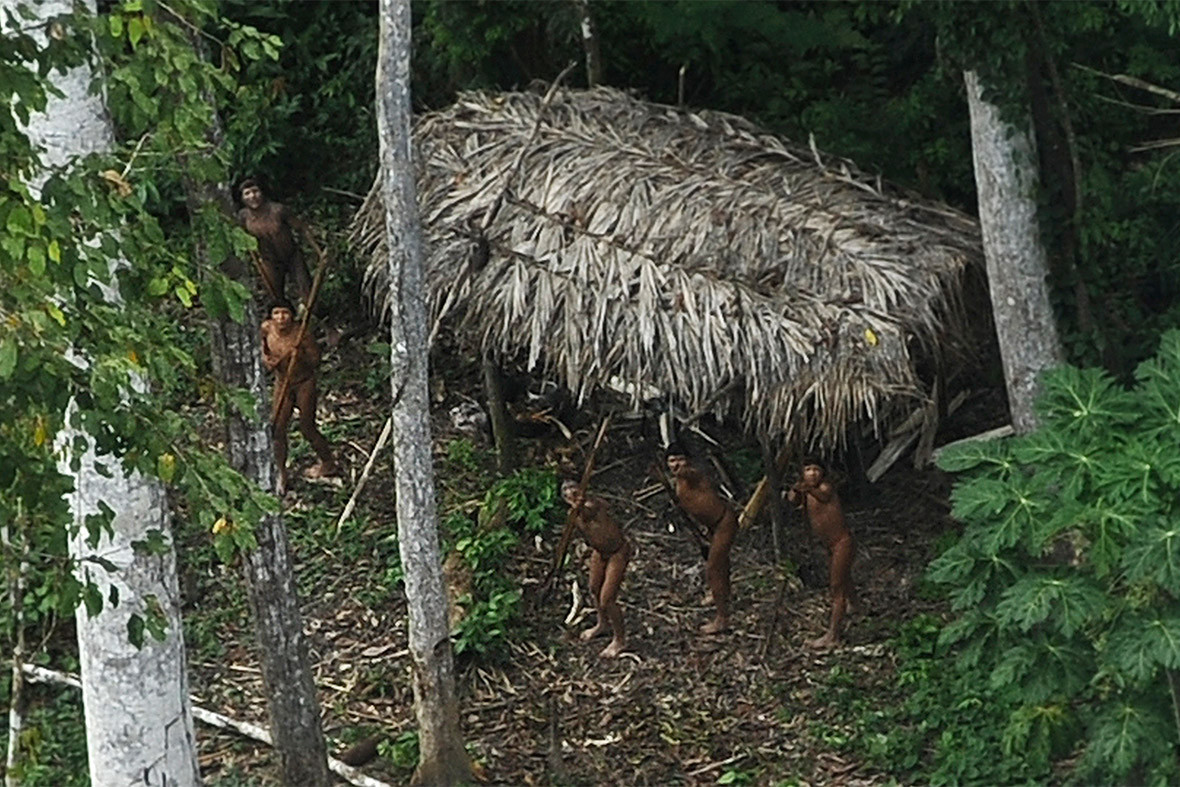 Many indigenous groups, including the Huni Kui, Ashaninka, and Madija, live in villages in the Brazilian rainforest near the border with Peru. Over the past three years, the Ashaninka and Madija say that they have seen more and more incursions on their territory from uncontacted tribes.
The "Bravos," or "Braves," as uncontacted Indians are called in the region, carry out raids on other villages, putting the communities along the Envira River on permanent alert.
"They steal pots, knives, cloth. They live naked, speak another language and don't want to talk. They are at war with everyone. If they get close they shoot arrows at us," Ashaninka cacique (chief) Txate told photographer Lunae Parracho.
One Ashaninka couple, Poshe and Biana, told him that their three-year-old daughter Sawatxo had been taken by the Bravos in the middle of the night some years ago and they haven't seen her since.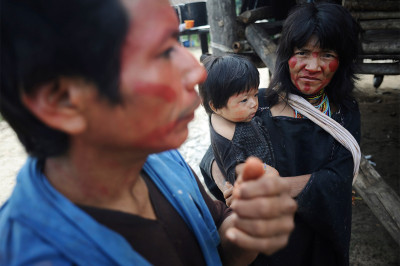 The photographer visited a village called Novo Segredo, where people of the Huni Kui tribe have established a spiritual healing centre in the forest.
"It's a place where anyone from anywhere can come to be healed," shaman Bainawa told him.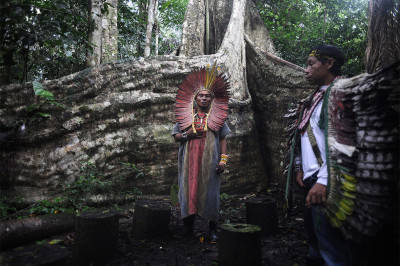 Further up the river, the chief of the Madija tribe showed the photographer a forest trail used by uncontacted tribes to reach his village.
He said he had followed the trail until he reached their huts. Along the way he picked up objects such as arrows and a ceramic flute that they had handcrafted.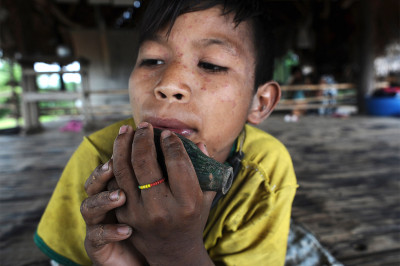 Read more about photographer Lunae Parracho's Amazon journey on his fascinating blog.