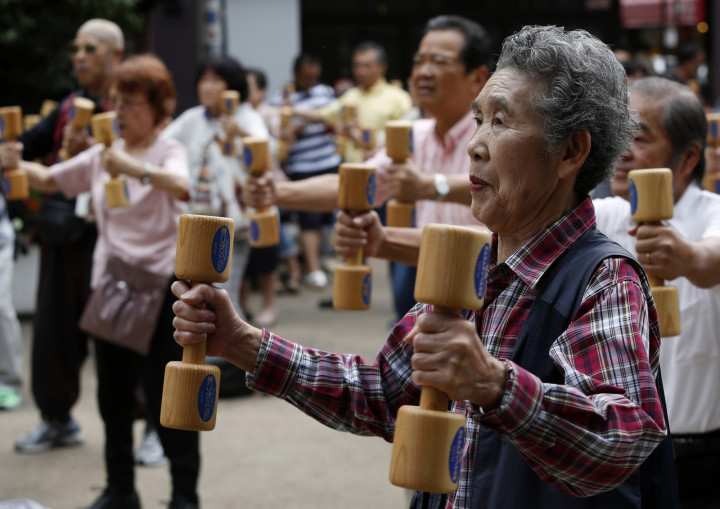 Life expectancy around the world has risen strongly, by six years for men and women over the last two-and-a-half decades, but people are living for longer periods with illnesses and disabilities, according to new research published in the Lancet journal. An analysis of injuries and major illnesses in 188 countries showed the rise was mainly due to declines in deaths caused by HIV/AIDS and malaria over the past decade.
However, experts say healthy life expectancy – the number of years a person lives in good health – is rising more slowly than overall life expectancy, meaning illnesses and disabilities are taking a greater toll on people's lives than before. Global life expectancy at birth for both sexes rose from 65.3 years in 1990 to 71.5 in 2013, while healthy life expectancy was up from 56.9 to 62.3. Most deaths in the world are now due to heart disease, lower respiratory infections and stroke.
Japan had the highest average healthy life expectancy at 73.4 years, while Lesotho had the lowest at 42. The study also showed that people in some countries such as Botswana, Belize and Syria saw no change in their healthy life expectancy over the last two decades, while some other countries such as South Africa, Paraguay and Belarus actually saw their healthy life expectancy drop.
The study also showed strong regional variation in healthy life expectancy. For instance, Cambodians and Laotians born in 2013 could only expect healthy life expectancy of 57.5 years and 58.1 years, respectively, but people born in nearby Thailand and Vietnam could look forward to nearly 67 years of good health. "The world has made great progress in health, but now the challenge is to invest in finding more effective ways of preventing or treating the major causes of illness and disability," said professor Theo Vos from the Institute for Health Metrics and Evaluation at the University of Washington, the study's lead author.