The summer season in the Antarctic has seen record low minimum sea ice, while ice in the Arctic winter in the north grew to its smallest ever maximum extent.
It was different seasons at the poles at the opposite ends of the world, and different climate and weather conditions were driving the two records. But they combined to make the lowest ever global sea ice on the planet as a whole on 13 February, new data confirm.
Nasa and the US's National Snow and Ice Data Center announced that global sea ice covered just 6.26 million square miles (16.21m sq km) during the record low. That's 790,000 sq miles less than the 30-year average between 1981 and 2010, a difference of more than the size of Mexico.
In the far north, warm temperatures throughout the winter – including record highs in December – slowed the growth of sea ice. The weather has been unusually warm in the Arctic for months, which has been linked to climate change. In autumn 2016 the global sea ice extent began dropping way below previous years and the long-term average. A series of storms towards the end of the winter also compounded the problem, halting the regrowth of ice.
"We started from a low September minimum extent," said Walt Meier of Nasa's Goddard Space Flight Center in a statement.
"There was a lot of open ocean water and we saw periods of very slow ice growth in late October and into November, because the water had a lot of accumulated heat that had to be dissipated before ice could grow. The ice formation got a late start and everything lagged behind – it was hard for the sea ice cover to catch up."
Meanwhile in the far south, Antarctica has bucked its trend of years of gradually increasing sea ice extent.
"Last year was stunningly different, with prominent sea ice decreases in the Antarctic. To think that now the Antarctic sea ice extent is actually reaching a record minimum, that's definitely of interest," said Claire Parkinson, a senior sea ice researcher at Goddard.
"It is tempting to say that the record low we are seeing this year is global warming finally catching up with Antarctica," Meier said.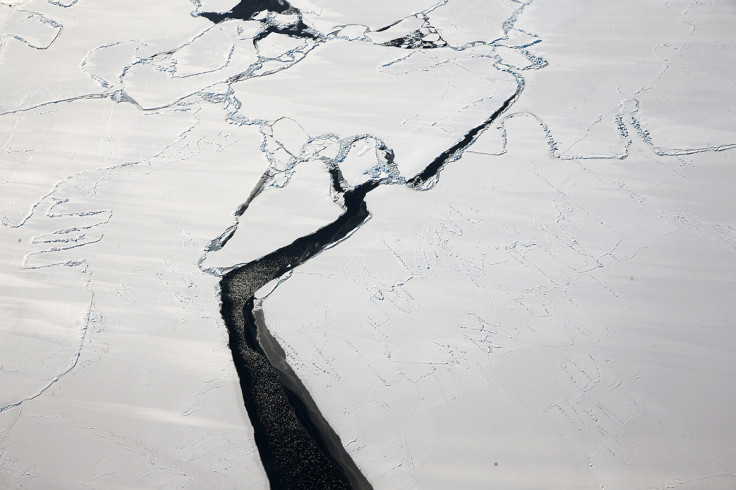 "However, this might just be an extreme case of pushing the envelope of year-to-year variability. We'll need to have several more years of data to be able to say there has been a significant change in the trend."
The consequences of the loss of Arctic sea ice include threats to wildlife dependent on it, such as polar bears and the Arctic fox, to increasing levels of smog in cities as far away as Beijing. Melting glaciers in Antarctica are a significant driver of rising sea levels.