The winners of this year's Wildlife Photographer of the Year competition have been announced at an awards ceremony held at London's Natural History Museum. Canadian amateur photographer Don Gutoski beat more than 42,000 entries from across 96 countries to be named Wildlife Photographer of the Year 2015 for his image, Tale Of Two Foxes, a beautiful but graphic portrait of the struggle for life in the subarctic climes of Cape Churchill, Canada.
Cape Churchill is where the range of the red fox and the more northern Arctic fox overlap. "The Churchill guides had heard that the two species will occasionally fight, but no one we talked to had ever seen this behaviour," Gutoski said. "I first noticed the red fox hunting and interacting with some prey and on closer approach realised that prey was a white Arctic fox. By the time I got close enough to capture the event, the fight was over and the victor was feeding. I took a number of pictures of the event, until the red fox had eaten its fill, and picked up the remains to find a hiding spot for a later meal."
Kathy Moran, a jury member and National Geographic magazine's senior editor for natural history projects, said, "The immediate impact of this photograph is that it appears as if the red fox is slipping out of its winter coat. What might simply be a straightforward interaction between predator and prey struck the jury as a stark example of climate change, with red foxes encroaching on Arctic fox territory. The bottom line is, this image works on multiple levels. It is graphic, it captures behaviour and it is one of the strongest single storytelling photographs I have seen."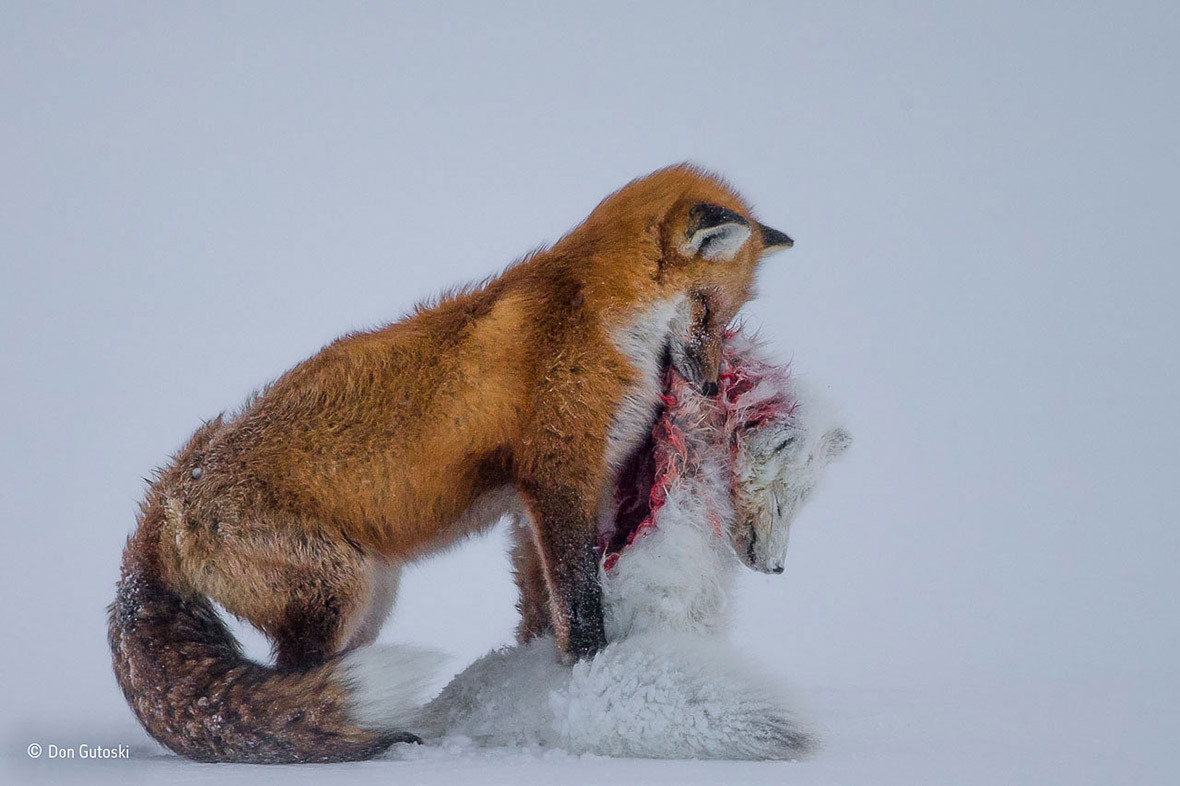 Ondrej Pelánek, 14, from the Czech Republic won the Young Wildlife Photographer of the Year 2015 title for his image Fighting Ruffs. The image was taken in Norway, on Varanger's tundra, around 15km inland. Ruffs are known for their warlike behaviour during courting. "Far away behind the polar circle we observed fighting ruffs," Ondrej said. "I took this photograph at midnight when my father was sleeping. I was too excited, so stayed awake."
"This is a complex, beautifully layered photograph, a surprisingly sophisticated way of seeing that immediately generated buzz within the jury," Moran said. "There are lots of good photographs of ruffs getting ready to display, but very few images that capture the behaviour with such intensity and grace. The photographer has captured a moment that speaks to powerful behaviour, yet renders it as a delicate dance. You could spend a career trying to make this photograph. That it came from one of the younger entrants was just a thrill."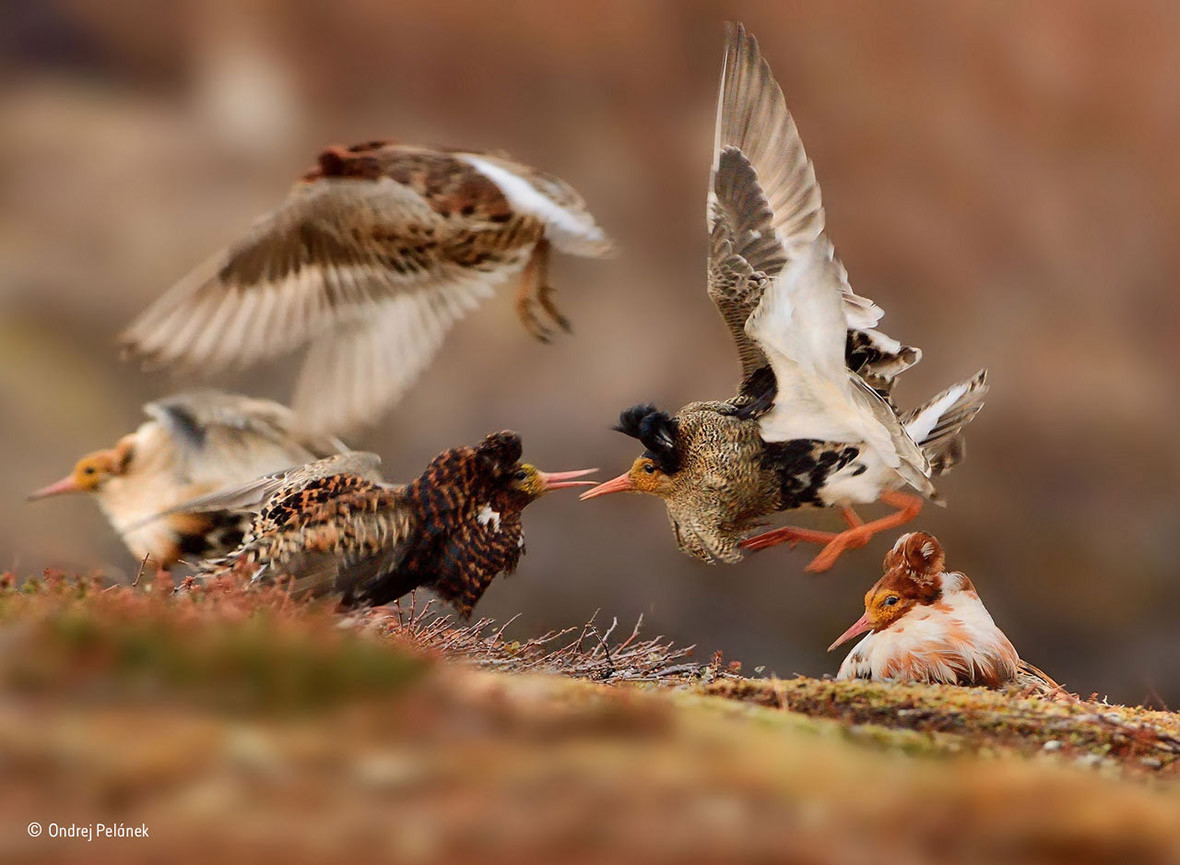 These two images were selected from 18 winners of categories such as Under Water and Urban, depicting nature at its finest, from displays of extraordinary animal behaviour to beautiful landscapes. IBTimes UK presents a selection of category winners. These and many more stunning images are on show at the 51st Wildlife Photographer of the Year exhibition, opening at the Natural History Museum on 16 October. After its London premiere, the exhibition embarks on a UK and international tour.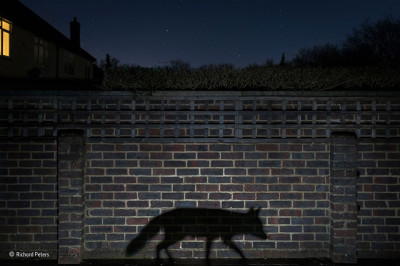 The 2016 Wildlife Photographer of the Year competition will be open for entries from both professional and amateur photographers between December and February 2016. Visit the Natural History Museum website for further information.