Gloria De Piero has returned to Labour's frontbench just over a year after she quit it in protest over Jeremy Corbyn's leadership, it was announced on 3 July. De Piero, a former TV presenter, resigned as shadow minister for young people in the wake of the EU referendum in June 2016.
She reportedly told Corbyn that he would not be able to lead Labour to victory at a general election. "I have been contacted by many of my members this weekend and it is clear that a good number them share that view and have lost faith in your leadership," the Ashfield MP said.
De Piero was proved right, with the Conservatives winning the most seats at the 8 June vote.
But Corbyn's ability to boost Labour's share of the vote to 40% (9.6%) and gain 30 extra MPs has seen the parliamentary party unite around the left-winger.
De Piero's appointment was announced alongside 19 other Labour MPs being promoted to the frontbench, including Corbyn ally Chris Williamson becoming a shadow Home Office minister.
"I'm delighted to be filling Labour's shadow front bench with a wealth of talent. Our new shadow ministers will bolster the excellent work of Labour's shadow cabinet and departmental teams," Corbyn said. "These appointments are further evidence that Labour is not just the opposition – we are the government in waiting."
Further appointment are expected "in due course", a Labour source said. The shake-up comes after Corbyn sacked three shadow cabinet ministers (Andy Slaughter, Catherine West and Ruth Cadbury) for voting to keep the UK in the EU's single-market and customs union.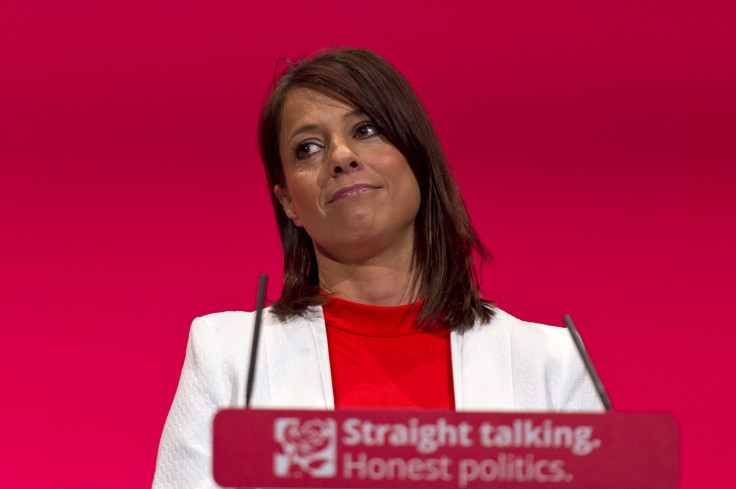 Daniel Zeichner also resigned as shadow transport minister ahead of the vote on the Queen's Speech. More than 100 MPs backed the unsuccessful amendment, tabled by Remain campaigner and London Labour MP Chuka Umunna, including 49 Labour representatives.
"[We] respectfully regret that the Gracious Speech does not rule out withdrawal from the EU without a deal, guarantee a parliamentary vote on any final outcome to negotiations, set out transitional arrangements to maintain jobs, trade and certainty for business, set out proposals to remain within the customs union and single market, set out clear measures to respect the competencies of the devolved administrations, and include clear protections for EU nationals living in the UK now, including retaining their right to remain in the UK, and reciprocal rights for UK citizens," the full amendment read.
The latest opinion poll from Survation, of more than 1,000 people between 28 and 30 June, put the Conservatives on 41% (+1), Labour on 40% (-4) and the Liberal Democrats on 7% (+1).