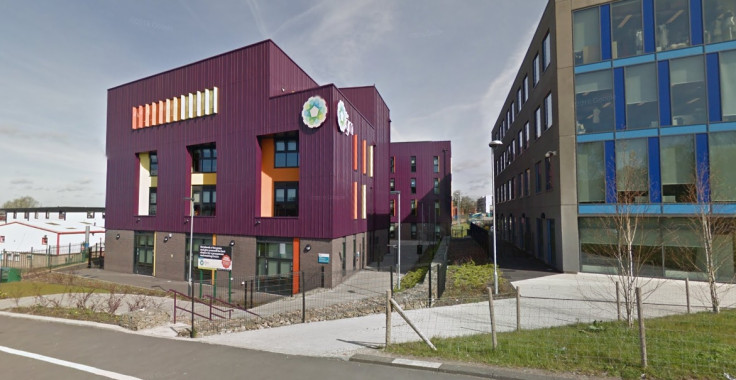 A multimillion pound school which opened three years ago is to close after none of its pupils passed their England or maths GCSEs last summer. The £9m ($11m) state-of-the-art Greater Manchester Sustainable Engineering University Technical College (GM UTC) in Oldham said it will shut in August as it is no longer financially viable after it failed to recruit enough pupils.
However, local MPs said the "poor standard" of teaching has also played a factor in its closure.
Described as offering a "new educational route" for 14 to 19 year olds, the school provided vocational qualifications alongside traditional exams, but the school struggled to attract pupils away from traditional secondary schools or colleges.
As of January, the school currently only has 129 pupils, none of whom achieved an A* to C grade in English or maths last year.
In a statement, GM UTC said: "Resources made available to schools and colleges are irretrievably linked to the number of students on roll and, unfortunately, the fact that the UTC has been unable to recruit enough students within the Oldham district and further afield has meant that it is not financially viable into the future.
"Thus the UTC will not accept applications for entry from new Year 10 or Year 12 learners in September 2017.
"This outcome has been reached only after extensive discussion with Baker Dearing Educational Trust, the Department for Education and the Education Funding Agency to explore all available options."
Lee Kilgour, the school principal, confirmed that existing students in Years 11 and 13 will be continue to follow their current courses and complete these in the upcoming summer term.
He added: "I also wish to assure you that we will endeavour to ensure that teaching and learning within the college will continue with the present teaching staff and therefore ensure that students are well prepared for examinations this summer.
"We will be working closely with Oldham Local Authority and other local education providers to bring about a smooth transition for existing students in Years 10 and 12. We will do everything in our power to ensure this process is both detailed and thorough."
Oldham MP Jim McMahon, former leader of the council, said he is "pleased at the closure of the "failed experiment".
He told the MEN: "Children and parents in Oldham have been let down by poor standards of education and there's a desire now to put that right by tackling head-on schools that aren't performing well."
Gordon Main, chair of The GM UTC Trust, said: "Closing the GM UTC is hugely disappointing for all those who have worked so hard to give students the opportunity to pursue a technical education.
"The well-being and success of all our students remains our highest priority. Every effort will be made to ensure students get the support they need to complete their studies successfully and receive appropriate guidance for transition to their new place of learning."