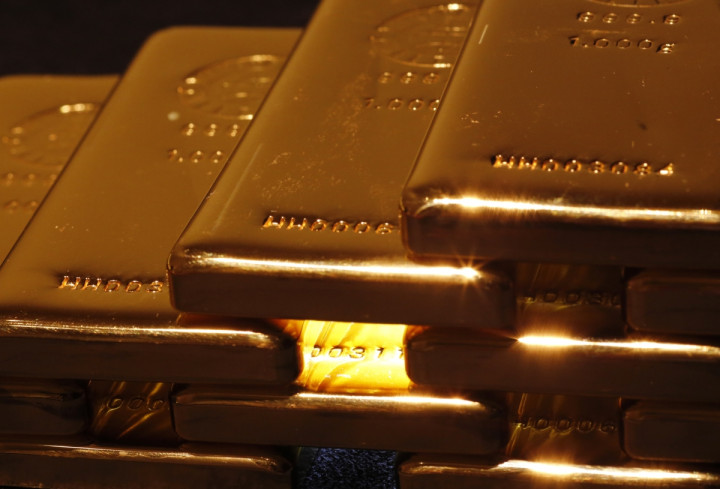 Gold prices are set to drop further next week amid weak technical factors and an unhelpful global macroeconomic environment.
Developments in Ukraine are also expected to influence prices next week.
As many as 11 of 24 analysts polled in a Kitco Gold Survey said they expected gold prices to drop next week, while six predicted that prices would rise and seven forecast prices to remain unchanged.
Dominick Cimaglia, senior dealer at Alliance Financial, said low growth, low inflation and little physical demand are weighing on gold.
Sterling Smith, futures specialist, Citibank Institutional Client Group said: "The technicals of the market remain poor, and two failed rally attempts are beginning to weigh on the long side of the market. Twelve hundred seems to be a much more likely outcome than $1,400 for the time being."
Commerzbank Corporates & Markets said in a note to clients: "The meeting of the ECB was the main focus of interest on the precious metal markets [on 8 May]. Although the EUR-USD exchange rate fluctuated considerably during the press conference given by ECB President Draghi, however, the gold price appeared largely unimpressed and continues to trade well below the $1,300 per troy ounce mark. In euro terms, gold gained moderately to over €930 per troy ounce because the US dollar ultimately appreciated noticeably..."
Gold Ends Lower
US gold futures for delivery in June settled 10 cents lower at $1,287.60 an ounce on 9 May.
Prices ended 1% lower for the week as a whole.
Spot gold traded 0.1% to $1,288 an ounce.
India Premiums Ease
Gold demand in Asia, the largest market for the yellow metal, remained subdued this week.
Gold premiums in India, the world's second-largest bullion consumer, fell this week as demand eased on hopes of a further relaxation of import restrictions and lower prices.
Premiums dropped to $100 (£59, €72) an ounce over the global benchmark, from last week's $120-$130 an ounce, dealers told Reuters.
By comparison, premiums in China, the leading consumer, hovered at about $3 an ounce.
Premiums in Hong Kong hovered between 80 cents and $1.20 an ounce, while those in Singapore and Japan remained unchanged from last week's levels.
Weekly Highs
Bullion hit the $1,315 mark thrice during the week on escalating tensions between Ukraine and Russia.
However, prices dropped after Russian President Vladimir Putin said he was pulling Russian troops from the Ukraine border.