Gold is expected to continue its rally this year and also in 2013. However, a poll conducted by Reuters has revealed that analysts are withdrawing the earlier forecasts of gold prices crossing a $2,000 an ounce mark.
Analysts maintain a median forecast of $1,750 an ounce for 2012, down from $1,765 in January's survey.
US Federal Reserve Chairman Ben Bernanke's speech in February astonished markets which made no suggestion of additional policy measures like third round of bond buying or quantitative easing to boost growth, this resulted a fall in gold prices which was trading at its three-and-a-half-month high of $1,790.30 in February.
"We expect the price of gold to ease from its current level as the recovery in the U.S. economy gains momentum and its currency appreciates, shifting demand away from gold and towards currency-based investments and equities. The impact of an appreciation of the U.S. dollar on the gold price will be particularly pronounced, given that a large majority of gold is invested in the U.S.," said Alexandra Knight, an economist with the National Australia Bank.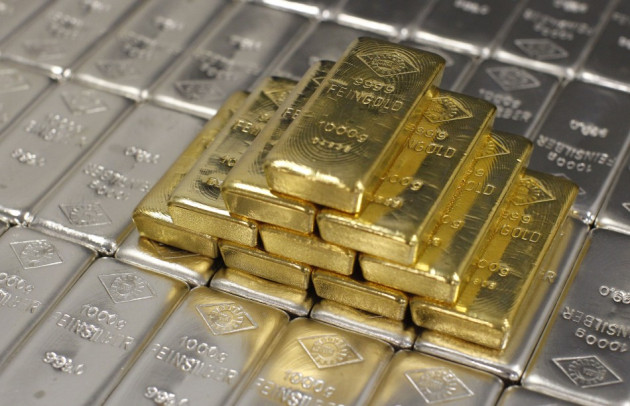 Analysts forecast silver price will reach $34.00 an ounce, up from $33.25 in January and an average platinum price will hit $1,682 an ounce by the end of 2012, up from a price view of $1,610 an ounce in January.
Although silver is often viewed as a cheaper safe-haven option to gold, its high volatility and industrial usage often make it unpredictable.
"Silver remains an attractively priced safe haven commodity relative to gold. However, silver's well attested volatility, its vulnerability to weakening industrial demand, and weaker supply credentials make it a less fundamentally supported market than gold at present," said commodity analyst Hussein Allidina from Morgan Stanley. He forecasts an average silver price of $32.55 an ounce.
On the other hand, the new forecast for platinum suggests a 5 percent rise in the average spot price from the current average of $1,604 an ounce.
Analysts expect strong industrial demand for platinum, but at a lower than historical standards. They also expect a high investment demand driven by the rising gold price.
"Platinum remains in a long-term surplus with substantial above-ground inventory. Despite this, the price is expected to improve through to early 2013 as the market anticipates a recovery in the European economy and continues to keep a close watch on Southern African production issues," Societe Generale analyst Robin Bhar said.
According to forecasts, platinum prices are expected to strengthen throughout the year with average price of $1,650 an ounce in the second quarter, $1,700 in the third quarter and $1,750 in the last three months of the year.