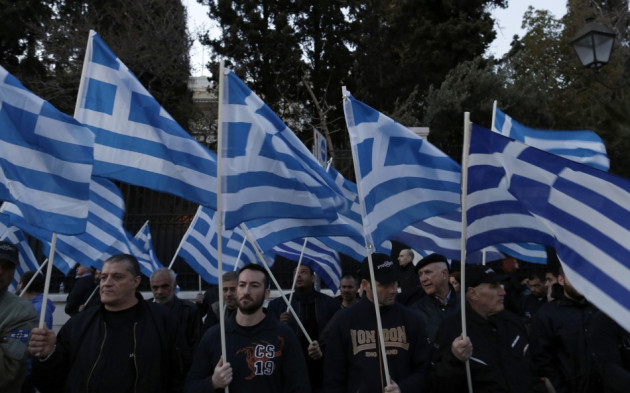 Members of Greece's neo-Nazi Golden Dawn party have clashed with a group of Roma in a raid on Kalamata Hospital in the southern Peloponnese.
The extremists, led by MP Dimitris Koukoutsis, swooped on the hospital hunting for foreign nurses. Earlier this year, four women from Bulgaria were forced to leave the Panarkadiko hospital in Tripoli, Peloponnese, after dozens of Golden Dawn members evicted them.
This time, however, they were confronted by Roma who had taken to the hospital a 22-year-old victim of a racially motivated attack. Violence broke out between the two groups but was broken up by police.
Koukoutsis accused the Roma of "involvement in delinquency" and said Golden Dawn would not regard them as equal citizens until they gave up crime. He said delinquency was "in their DNA", according to ENET website.
Hospital director Yirgos Bezos said that Golden Dawn's raid on the hospital was "unacceptable.
The row came days after a leading member of a Roma settlement in Komotini, northern Greece, threatened Golden Dawn with a provocative video on YouTube.
In the footage, two Roma men wield guns, axes and chainsaws and dare the neo-Nazi party to launch a raid on their camp. "You will have to send a lot of guys to my camp," says one man.
Addressing Nikos Michaloliakos, chairman of Golden Dawn, the unnamed Roma leader brags about having many "crazy guys" watching his back.
"Michaloliakos, round up your mongrels," says the man.