Greece: Golden Dawn Threatens to 'Turn Migrants into Soap'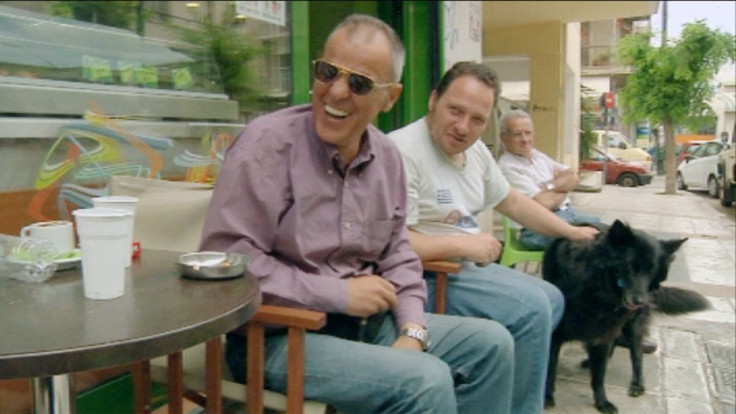 Greek police have launched an investigation into the country's neo-Nazi Golden Dawn party after one of its members threatened to turn immigrants "into soap" and put them in "ovens".
In the Channel 4 television documentary shot by Konstantinos Georgousis, Alexandros Plomaritis, who ran for parliament in last year's election, is seen calling migrants living in Athens "miasma" and "subhuman".
"We are ready to open the ovens. We will turn them into soap ... to wash cars and pavements. We will make lamps from their skin," Plomaritis said.
After the broadcast earlier this week, Greek police's new anti-racism task force has submitted the footage to the prosecutor for review.
Golden Dawn rejected the report as "grotesque", claiming Plomaritis, 44, was only making jokes with reporters.
"These views were stated to make people laugh," party spokesman Ilias Kasidiaris said in a statement.
"The cafe regulars were making fun of the English," he said.
Georgousis spent one month filming the neo-Nazi party in the streets of Athens. "I was terrified that these members were proud to express their extreme ideas during campaigning openly in public," he wrote on the Channel 4 website. "I was shocked by their hostility and by the way they treated immigrants in the Athenian squares.
Golden Dawn recently announced it will open a nursery school to recruit toddlers to the party.
The far-right group's members Ilias Panogiotaros and Ilias Lagos launched the school in Crete after attacking the Greek left for what they claimed was teaching children "a warped version of the country's history".
The project follows a stunt in which a group of youngsters aged between six and 10 were given an indoctrination session in Greek gods and history in the party's offices. Golden Dawn called it the start of a "national awakening".
© Copyright IBTimes 2023. All rights reserved.