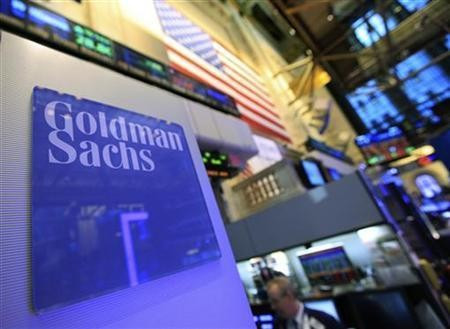 Senior bankers at Goldman Sachs siphoned $77m in bonuses after they exercised options that were awarded to them during the height of the financial crisis.
According to a US regulatory filing, in January this year 64 Goldman partners claimed their rewards, which were boosted by the doubling of the Wall Street giant's stock over the last five years.
Despite global banks being to blame for the world's financial system collapse during late 2007 and 2008, Goldman awarded staff five times the amount of options it had offered in previous years.
While the credit crisis was in full swing in December 2008, Goldman stumped up 36 million options, in a bid to retain its 'top talent' as the bank had to reduce pay packages to accommodate the evolving economic environment.
However, during this time, the biggest banks on Wall Street accepted billions of dollars in government aid to avert Lehman Brothers-style collapses.