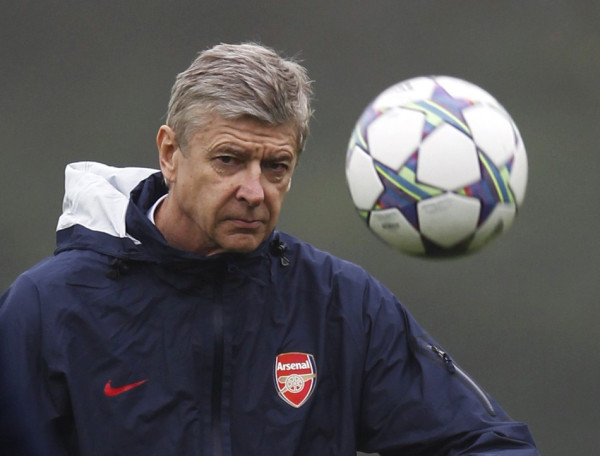 Arsene Wenger believes the stats behind Arsenal's recent run of form support his theory that the Gunners' have recovered after their dismal start to the season.
The Arsenal manager said the club have now fully recovered from the frantic transfer activity in the summer and a poor series of results at the start of the campaign.
Arsenal.com's 'Behind the Numbers' feature revealed this week that the north London side have come from behind to win three away matches already this season - something they did not achieve at all last term.
Likewise, Arsenal have yet to drop points this season from goals conceded in the final 10 minutes of matches. Last season, they gave away 10 points from those positions.
"The numbers are never a coincidence," Wenger told the club's official Web site. "The concentration and hunger about the team, that comes out through these numbers.
"I think we are more mature but we want to be a bit more controlled. When we want to move up the tempo we can.
"There is a strong unit that we are building and we have a chance to re-enforce that. There are good, basic ingredients in the team."
The bullish optimism is backed up by Arsenal midfielder Alex Song, who said the club have now fully recovered from the loss of Cesc Fabregas and Samir Nasri in the summer.
Injuries to Jack Wilshire, Abou Diaby and Thomas Vermaelen also de-stabilised the Gunners' start to the season but Song believes the club's recent nine-match unbeaten run underlines the progress the team made in that time.
"Of course it was always very difficult when the team was playing and you can't play at all," he said.
"This game [against Newcastle on the opening day] helped me a lot because I was out for the three games and it was not easy but it tried to learn from the mistake I did. I wanted just to push myself to help the team. I'm happy today.
"We started very badly and it is not easy when you have new players coming in. You need to give them time and we see that we are not like three or four months ago. We have very good cohesion. I think that is important.
"When we started we lost two big players and it was not easy to have players like Cesc [Fabregas] and [Samir] Nasri missing. They were very important but in football it happens all the time. You need to forget about it and give confidence to the players you have got."