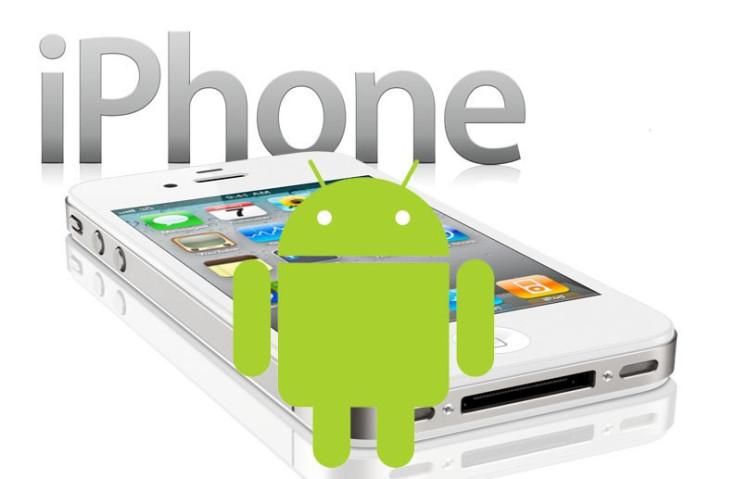 According to a new report by Kantar Woldpanel ComTech, Google's Android is now the most popular OS in eight "key" countries.
The report showed that within the U.K. Android's growth came from non-smartphone owners upgrading to the OS. The research found that 74.3 per cent of Android sales came from "feature phone" owners.
Interestingly the same report found that 1.4 per cent of new Android sales came from ex-Apple iOS users.
It found that in the U.K. BlackBerry maker RIM was the highest performer when it came to enticing non-smartphone owners looking to upgrade. Kantar estimated that 85 per cent of the company's new customers were previously "feature phone" owners.
The report also highlighted the ailing fortune of Nokia's Symbian OS. It found that the OS provides 19 per cent of new iPhone users and 10.9 per cent of RIM users.
Kantar analysts also predicted that the "tipping point" when smartphones would account for half of all mobile users would be June 2012. The prediction was reportedly based on the fact that since 2010 2.5 per cent of mobile users have upgraded to smartphones. The U.S and Australia were reported as experiencing similar growth patterns.
Google's Android grew its market in the U.K from a meager 1 per cent to 9.2 per cent share between June 2010 to June 2011.
The report goes on to clarify that though the iPhone 4 was the best selling smartphone in the U.K. for a whopping 12 months -- though some analysts have listed the Samsung Galaxy S2 as beating it for the last two -- Apple's market share has actually gone down.
Kantar clarified that because the overall market grew, Apple's iOS in reality fell from a 30.6 to an 18.3 per cent share of the market.
Interestingly, Kantar's report also discovered an increase in the number of female smartphone users. The report showed that the traditional male dominated consumer market was reversing with females now accounting for 55 per cent of the market -- last year they only accounted for 43 per cent.
The price of smartphones was listed as a key reason for the uptake in the device's use. Kantar highlighted that Apple's iPhone series remains the most expensive, with only 45 per cent of contracts offering the smartphone for free. This compares to Android and RIM contracts where 90 per cent offer the handset for free.
The report and its findings were made through a series of interviews carried out by Kantar with consumers. Up to 1 million consumers were reportedly interviewed in Europe alone. The report did not take into account corporate sales or contracts.
UPDATE: A new report has indicated that despite Android's handset sales lead, app downloads are still higher on devices running Apple's iOS.