Google has forced a US Coast Guard to sign a non-disclosure agreement as it seeks to keep a mysterious new project under wraps.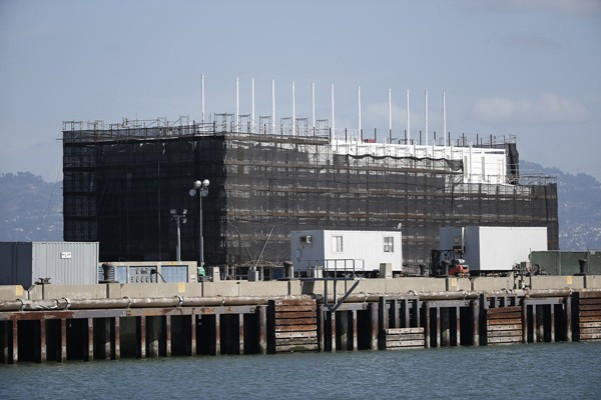 Google is well known for developing some weird and wacky projects over the years including self-driving cars, an elevator to outer space, an auto-Instagramming dinner plate and of course Google Glass.
And it looks like it could be developing another, this time on a barge docked in the shadow of the Bay Bridge off of Treasure Island in San Francisco. The barge has been in place at the former military base for over a year, yet very little is known about what the search giant is doing on-board - and that's just the way it wants to keep it.
According to a Reuters report, Google has forced at least one US Coast Guard to sign a non-disclosure agreement with another unidentified person who is an inspector for a Californian government agency admitting having to do the same.
By and Large
The barge is surrounded on two sides by scaffolding, hiding what is going on inside. The barge has been stacked three or four storeys high with white shipping containers and the only clue as to what is going on is a row of what look like radio antennas poking out the top.
The barge is registered to a company called By and Large LLC according to local media reports, and it is not the only barge this company has registered. A second mysterious barge has shown up in Portland, Maine recently shrouded in the same high security and with as little informaiton known about it.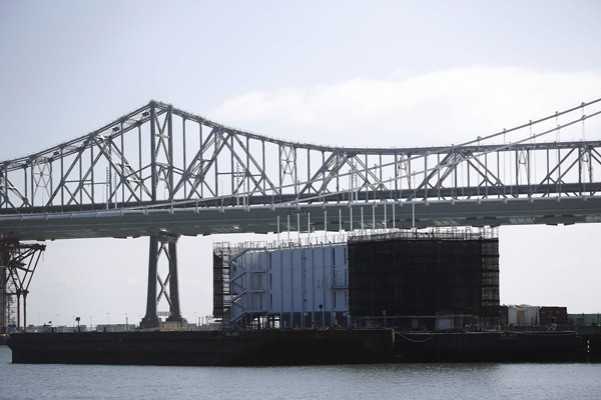 The company has so far said nothing, refusing even to admit it is the registered owner of the barges.
Speculation
This of course has led to some fevered speculation as to what the purpose of these barges will be. here are three of our favourites guesses;
Data Centre: prehaps not the most interesting idea, but tech blog CNET is speculating that these barges could be turned into floating data centres, based on a patent Google was granted in 2009.
Google Glass Retail Stores: Local TV stations CBS San Francisco have been led to believe that these barges are being converted in floating retail stores for Google Glass - which has just been given an update ahead of an expected consumer release next year.
Floating labratory: Another possible use for the floating Google properties would be a floating labratory allowing the scientists employed in the mysterious Google X division to test out their latest products in different climates or weather conditions around the globe.
The level of secrecy being employed at Google's barges is impressive, even by Silicon Valley standards. A California state inspector had to surrender his mobile phone before signing the confidentially agreement when entering Hangar 3 on the site, where some of the early construction took place.
Very hush, hush
Despite a huge number of people working on the project, there has been no information leak about the project. Bob Jessup, a construction company superintendent who works in a building across the street, said Google spent the past year working on the project.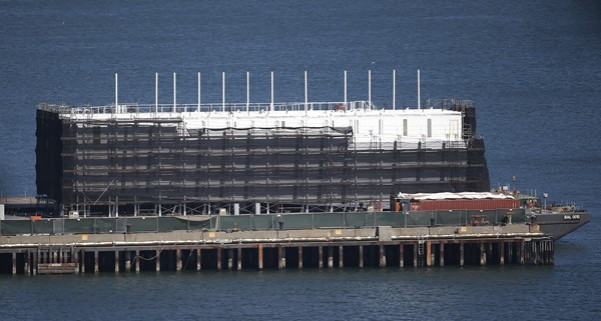 He said they fenced off a wide area and brought in at least 40 welders a day, who worked around the clock and refused to say a word. "They wouldn't give up any of the information," Jessup said. "It was a phenomenal production. None of them would tell us anything."
Jessup described the development as "very hush, hush" detailing that the white containers were being fitting out with electronics before being placed on the barge.
In the dark
Even the San Francisco Bay Conservation and Development Commission is in the dark when it comes to Google's plans for the barge. The search giant has held several meetings with the Commission telling them only that it would be used for "general technology purposes."
Google would not reveal if the barge would be staying where it is, or floating off into the horizon.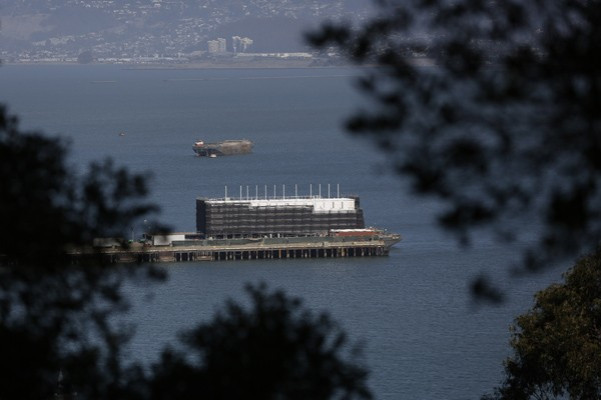 However, Larry Goldzband, the executive director of the Commission did reveal that if the barge was to stay in situ for an extended period of time after construction is completed, it will have to get a permit from his Commission.