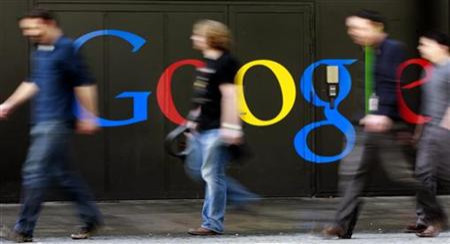 Google has this week launched its Wallet application, which allows users to pay for items by swiping their mobile phone on a terminal in retail stores.
The application - available through an over-the-air update - uses NFC (near field communication) technology to send wireless payments from the user's handset to an in-store terminal without the need for a credit or debit card.
Google Wallet is only available in the US for Nexus S Android phone owners who are on the Sprint network, and who have a Citi MasterCard account, or own a Google Prepaid card. Wallet can be used internationally by US customers at some 300,000 stores that accept MasterCard PayPass; these include Tesco and Burger King and Boots.
The search giant said: "Our goal is to make it possible for you to add all of your payment cards to Google Wallet, so you can say goodbye to even the biggest traditional wallets."
Google added that Visa, Discover and American Express have made available their NFC specifications, which means that their cards could be available in future versions of the Wallet application.
The UK will have to wait a bit longer for Wallet to appear in their shops and handsets, as mobile network Three has urged regulators to block a joint venture between Everything Everywhere, Vodafone and O2 on anti-competition grounds because Three was not invited to become a launch partner for NFC in the UK
NFC payments launched in the UK in May, with Orange and Barclaycard teaming up to introduce Quick Tap, and while the service is only available on the Samsung Tocco Lite handset, Samsung, Lloyds TSB and Visa are hoping that tourism from next year's Olympics with help launch more NFC handsets in the near future.
Photos leaked this week claiming to show components of the new iPhone suggest that NFC will not be seen in the Apple handset until its 6th instalment, not due out for at least another 12 months.
Meanwhile Google will focus its sales and marketing efforts on New York and San Francisco initially, working with retailers to employ "SingleTap", its system that allows shoppers to pay for items and redeem voucher by tapping their phone on a terminal.
Despite the limited availability at launch Google says that "this is just the beginning, and while we're excited about this first step, we look forward to bringing Google Wallet to more phones in the future"