Google has honoured tennis trailblazer and the sport's youngest ever champion, Suzanne Lenglen, with a doodle commemorating her 117th birthday. Lenglen is credited with transforming tennis from an elite pastime to a competitive sport for women, with the trendsetting athlete fondly referred to as "the Goddess" by the French press.
Born in Paris in 1838, Lenglen played in the final of the 1914 French Championships aged just 14. Over the course of a glittering career, which lasted between 1914 and 1926, Lenglen swept up 31 Championship titles and won plenty of hearts along the way as she became the darling of French society.
"If normalcy for women meant 'back to the kitchen', then Suzanne and other ladies of her ilk were heading full tilt in the opposite direction," said one television report from the 1920s.
With her iconic bandana, bob haircut and bare forearms – all of which had the media of the time abuzz – Lenglen racked up six French national championships and dominated at Wimbledon with six successes between 1919 and 1925 as she went about making unprecedented gains for women in the sport.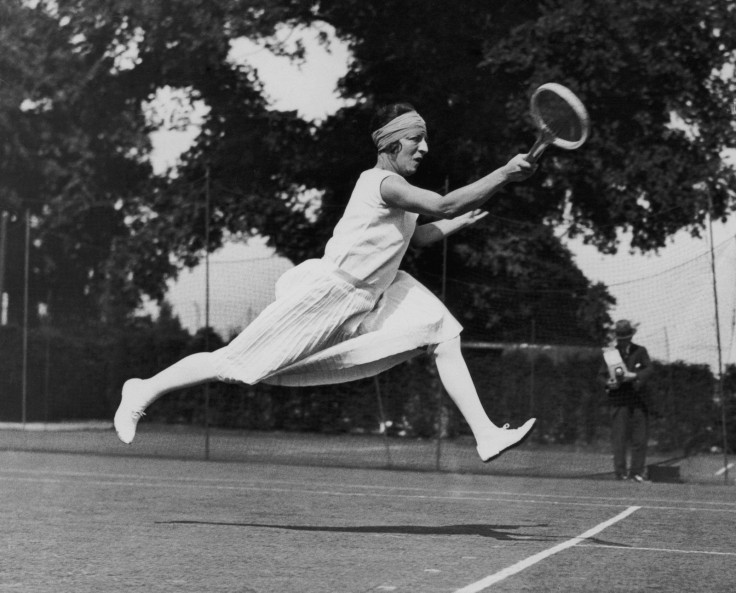 "She revolutionised women's tennis," Larry Engelmann, author of "The Goddess & the American Girl: The Story of Suzanne Lenglen and Helen Wills." told CNN. Her extraordinary achievements showed "that women could be just as tough and just as aggressive and just as capable as men on the tennis court."
He added: "Aggressive, 'in your face' tennis, combined with hours and hours of practice – and she did things that people just didn't expect of a young girl or of a woman, and it worked.
"When she got a bad line call, she threw a racquet into the net. People had not seen something like this before. There was always a drama. It was not only sports and tennis, it was a theatre production."
Google credited the athlete for breaking down barriers "through her passionate play, non-traditional wardrobe, and outspoken stance against the sport's formalities." The tech giant added: "With Lenglen's influence, tennis gained the attention it deserved, and became a sport not just for some, but for all."
In June 1938, Lenglen was diagnosed with leukaemia and her health deteriorated rapidly. Within three weeks, the tennis superstar had gone blind and she died from pernicious anaemia not long afterwards on 4 July 1938, aged 39.