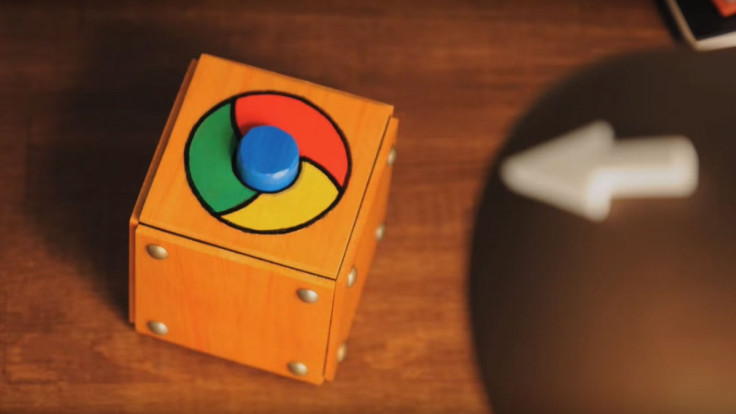 While Google has been pushing out updates continuously for its Chrome browser to improve the surfing experience of users by providing faster speed, you can do a lot more to get optimum browsing speed. IBTimes UK brings you a bunch of top tips to improve the performance of Chrome.
Update your browser
Ensure that you are using the latest version of the Chrome browser to get the security patches. To update the Chrome, head over to the top right and click the Chrome menu. Then click the Update Google Chrome option. If you don't see the option, it means you are already on the latest version; just click Relaunch.
Shut down unused tabs
Close down unnecessary tabs you have opened to free up resources for your PC. Note that Chrome has to work harder in case there are several tabs opened. To close tabs do the following steps.
On the tab, click Close X

For Windows, Linux and Chrome OS, press CTRL+W

For Mac, use the keyboard shortcut ⌘+W
Disable unnecessary extensions on your PC
If you have downloaded any extension and you are not using it at all, it is wise to get rid of it. Extensions are the programs which can be added to Chrome on your PC to do a lot of functions.
Open Chrome browser on your PC

Look at the top right, click Menu>> More tools>> Extensions

Uncheck Enabled box

To delete extensions forever, click Remove
Turn off plugins not in use
Using Plugins you can do lot of things on your PC such as view Flash animations or PDF documents. But if you are not using any them disable them.
Launch Chrome

In the address bar, type chrome://plugins/ and press Enter

Click Disable
Enable page prefetch
Another way to make Google Chrome load the webpages faster is to turn on network action predictions. Do the following steps to turn on page prefetch.
For PC:
Open Chrome

In the top right corner, click the Menu button (the three bar icon)

Click Settings, from there click Show advance settings

In the Privacy section, check prefetch resources to load pages more quickly
For Android phone/tablet:
Launch Chrome

Tap Settings

Under Advanced tap Privacy

Check the box next to Use a prediction service to load pages more quickly
For iPhone/iPad:
Open Chrome

Tap Settings

Under Advanced tap Privacy

Tap Preload webpages

Select when you want Chrome to preload links then tap Done.