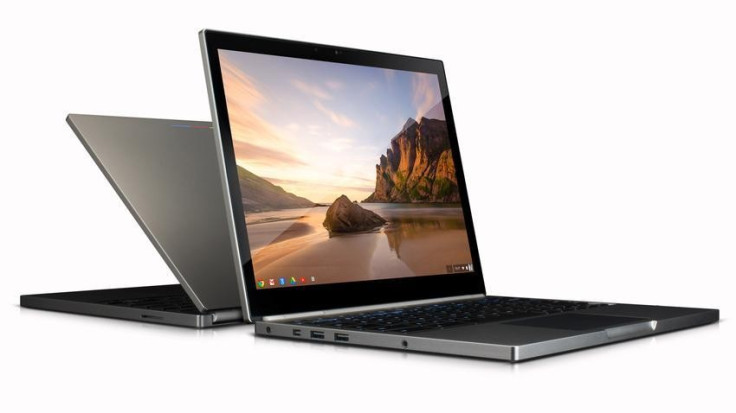 Google has confirmed it will launch a successor to its developer-focused, high-end laptop the Chromebook Pixel and it will go on sale soon.
Speaking at the company's Team Work 2015 conference, Google's Renee Niemi said it would be making only a limited number of Chromebook Pixel laptops and as with the original, the cutting-edge laptop will be priced so that it will appeal to developers and enthusiasts only.
Google initially published a video of Niemi speaking at the conference on YouTube, but it has subsequently been made private, but not before OMGChrome recorded what she said:
We do have a new Pixel coming out and it will be coming out soon. We will be selling it but I just have to set your expectations: this is a development platform. This is really a proof of concept. We don't make very many of these — we really don't. And [...] our developers and our Googlers consume 85% of what we produce. But yes, we do have a new Pixel coming out.
The original Chromebook was launched in February 2013 featuring a 12.85in touchscreen - which at the time was the highest resolution screen on any laptop on the market.
Chromebooks from the likes of Samsung and Acer are typically budget devices which run the lightweight Chrome operating system which is essentially a browser that requires a network connection to work properly.
Reversible USB type-C
Technical specifications for Google's second generation Chromebook Pixel are not very clear at the moment, but is it thought to feature the same high resolution screen and could retain the same sleek chassis.
The other feature which is widely expected is the inclusion of USB 3.0 ports, which is the latest standard for the data transfer and charging ports. The new standard is reversible meaning it will be a lot easier to attach peripherals. Apple is rumoured to be including these new ports in a new 12in MacBook Air.
Aside from this there is little indication of what hardware the Chromebook Pixel 2 will contain, though if it retains its premium pricing it will have to continue to feature a powerful processor as well as sufficient RAM and storage.
When asked for a comment on this apparent confirmation of a Chromebook Pixel 2, a Google spokesperson told IBTimes UK that this was just speculation and rumour at the moment.