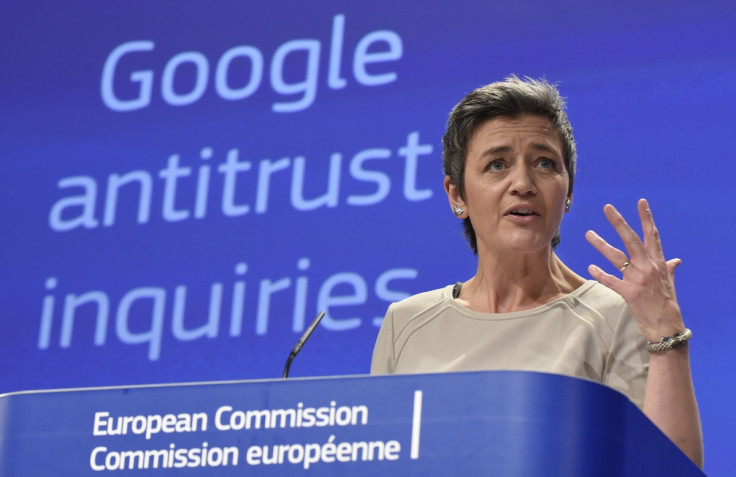 Google is facing a fresh set of complaints from the European Union antitrust regulators over its ads business. The internet search giant is accused of abusing its dominant position by allegedly restricting rival third-party websites from display search ads. In addition to this, the regulators have accused Google of favouring its own shopping service in its search results over competitors.
The European Commission has sent two "statements of objections" to Google and its parent company Alphabet. The current objection on comparison shopping comes after a similar statement was issued to the company in April 2015.
The latest allegation "outlines a broad range of additional evidence and data" that Google favours its own shopping service over rivals in its search results. The Commission is concerned that users do not see the most relevant results in response to their queries. Google and Alphabet have been given a total of eight weeks to respond to the allegations.
Earlier in April 2016, the Commission was considering charges against Google over its proprietary Android mobile operating system. Margrethe Vestager, the European Commissioner for competition, had expressed concerns over Google imposing restrictions on mobile vendors from reprogramming the software of Android apps such as Gmail or Maps it bundles onto the Android OS.
Along with displaying its ads in search results, Google reportedly uses "AdSense for Search" to place adverts of rival third-party websites including online retailers, telecom operators and newspapers. The Commission said that Google has breached EU antitrust rules by imposing the following conditions:
Further, Vestager said, "Google has come up with many innovative products that have made a difference to our lives. But that doesn't give Google the right to deny other companies the chance to compete and innovate.
"Today, we have further strengthened our case that Google has unduly favoured its own comparison shopping service in its general search result pages. It means consumers may not see the most relevant results to their search queries. We have also raised concerns that Google has hindered competition by limiting the ability of its competitors to place search adverts on third party websites, which stifles consumer choice and innovation."
"Google now has the opportunity to respond to our concerns. I will consider their arguments carefully before deciding how to take both cases forward. But if our investigations conclude that Google has broken EU antitrust rules, the Commission has a duty to act to protect European consumers and fair competition on European markets," the Commissioner for competition added.