The new Google Glass accessory store suggests the wearable computer will be too expensive for many.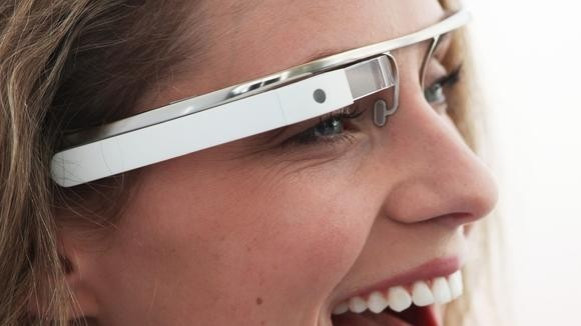 Containing just four items for now, the Glass accessory store is only available to customers already enrolled on the Glass Explorer programme, and prices are steep. The store includes a spare microfiber pouch for $50 (£32) and a replacement charging cable, also costing an astonishing $50. For comparison you can buy a standard microUSB cable on eBay for less than £2.
According to screenshots taken by Glass users, the store also sells a replacement clear shield for Glass. Priced at $75, the shield clips to the gadget to make it look more like a conventional pair of glasses, but Google states the accessory is only compatible with Glass bought after 28 October, when the device received an update to include an optional earbud and support prescription lenses.
Although not yet listed in the store, a support document published by Google states the company has partnered with sunglasses manufacturer Maui Jim and snow sports visor maker Zeal Optics to produce a tinted shield for Glass.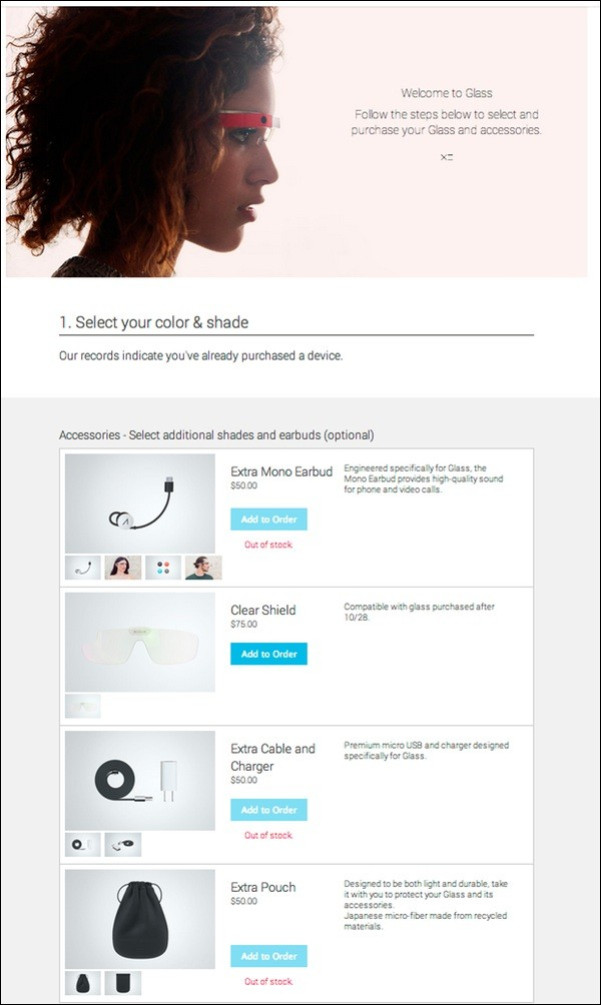 Finally, The Glass accessory store sells Google's new mono earbud, which connects to Glass and is worn in the user's right ear to provide high quality audio for videos and calls or video calls made through Glass - an alternative to the gadget's integrated bone-conduction speaker. The earbud is priced at $50 and can be ordered in orange, blue, grey and black.
Expanding
Earlier this week Google appeared to be increasing production of Glass Explorer Edition by letting current owners invite up to three friends to join the programme - although they'll each have to pay the $1,500 asking price to get their hands on Glass.
Google also announced a minor hardware update for Glass, making it compatible with a new range of shields and prescription lenses; customers who bought Glass before the 28 October update will be given the chance to swap their original Glass for the new model, which comes with the mono earbud, free of charge.
Also this week, mystery surrounds a barge docked in the shadow of the Bay Bridge off Treasure Island in San Francisco. The barge, which is covered in scaffolding and is around four stories tall, is owned by Google and thought to be either a new data centre or the company's first public Glass store.
Little else is known about the project because the company has reportedly forced at least one US Coast Guard to sign a non-disclosure agreement forbidding them from talking about Google's plans for the barge.
Google is yet to announce a public release date for Glass, but has stated the device will arrive sometime in 2014; the retail version is expected to be more compact than the prototype Explorer Edition currently available.