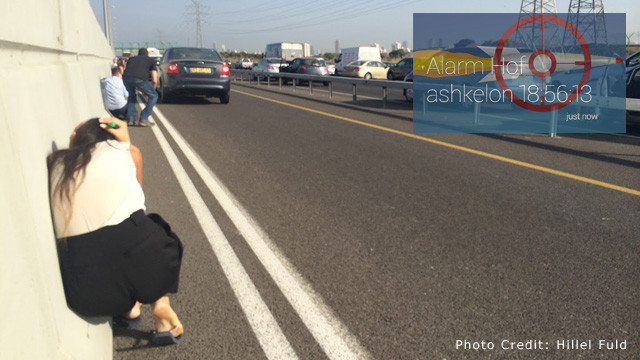 A new app for Google Glass has been developed that is capable of warning users of impending enemy rocket attacks.
The Israel Missile Alerts app was developed by RustyBrick, a software developer that sought to provide real-time updates on attacks against Israel through Google Glass.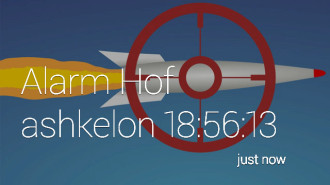 "As missiles are launched in from Gaza, south of Israel, Israelis have anywhere between a few seconds to 60 seconds to find shelter," Barry Schwartz, CEO of RustyBrick, said in a blogpost announcing the app.
"Be it their bomb shelters, safe rooms or covering up on the highway as they drive home from work - this app will allow them to get notifications of those missile attacks so they can seek shelter."
The alerts provide similar information to the Red Alert: Israel app for smartphones and tablets, which recently incorporated the popular instant-messaging app Yo into its warning service.
Both the time and location of the attack will be shown on the transparent Google Glass display, regardless of whether or not the user is in Israel.
Escalating violence
The conflict between Palestine and Israel has intensified in recent weeks following a spate of kidnappings and revenge killings in the region.
Almost 1,000 rockets are estimated to have been fired into Israel from Palestine in response to Israeli airstrikes and ealier today the Israeli military intercepted a suspected Palestinian drone.
Palestinian Authority President Mahmoud Abbas has labelled the Israeli airstrikes as "genocide", while Israeli Prime Minister Benjamin Netanyahu has said that international pressure will not prevent military action against " a terrorist group that calls for (Israel's) destruction."
UN High Commissioner for Human Rights Navi Pillay has previously said that she had "serious doubts" about whether Israel was complying with international law.
From classrooms to battlefields
Google Glass, which has recently been made available to the general public in the United States and Europe for the first time, has been developed for a wide-range of applications and tested in numerous contexts to date.
In March the University of Southern California announced the world's first Glass Journalism course, aiming to integrate the smartglasses into the process of news gathering and reporting.
The first trial by doctors was completed a month later in New York, where the device was used by surgeons at Westchester Medical Centre to take hands-free photos and videos of procedures for training purposes.