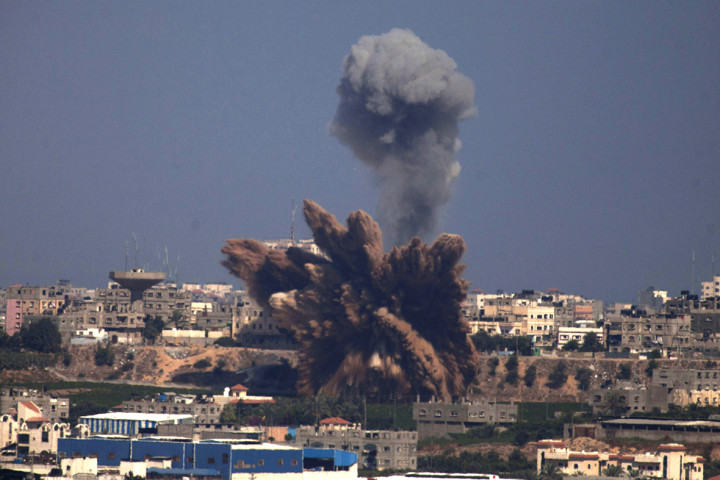 A mobile application designed to alert communities in Israel about incoming missiles has incorporated the "joke app" Yo! to give instant warnings of attacks.
The Red Alert app was developed by two Israelis to inform users of the location and time of rockets being fired. By combining the two services, co-creator Ari Sprung hopes to draw attention to the conflict and allow "people throughout Israel and around the world to show their empathy for Israel."
Speaking to the Times of Israel, Sprung said: "People who have relatives and friends in the affected areas who want real-time updates on what is happening have been downloading the app, as have many people around the world.
"Our servers have been overloaded with download requests over the past several days."
From 'joke app' to Jerusalem
Yo! was developed earlier this year in just eight hours by US-based Or Arvel, who was asked by his boss to create a messaging service that could send a message "at the touch of a button". It first entered mainstream consciousness last month after raising a surprising $1 million in seed funding and interest from over 100,000 users.
The app's appeal lies in its versatility and the speed at which messages can be sent, even if the only message that can be sent is the word 'yo'. According to Arbel, the service provides "context-based messaging", which broadens the meaning of the single word and allows it to be adopted by a broad range of users, including the Israeli military.
The conflict between Israel and Palestine has escalated in recent weeks, with Israel having struck over 550 targets in response to rockets fired by Palestinians at major Israeli cities like Jerusalem and Tel Aviv.
Palestinian Authority President Mahmoud Abbas has referred to the Israeli airstrikes - which have left 22 Palestinian children and 59 Palestinian adults dead - as "genocide".
Technological warfare
The use of Red Alert and Yo! is not the first time that apps have been used as a tool of war in a Middle Eastern conflict.
Last month the Islamic State of Iraq and Syria (ISIS), the radical islamic insurgent group that has pledged to seize control over Baghdad, launched an official Arabic-language Twitter app to recruit, radicalise and raise funds for its cause.
The Dawn of Glad Tidings app is available to download from the Google Play app store and allows the group to post tweets automatically on behalf of all those who have signed up.