We speak to a UK developer who says the consumer version of Google Glass will arrive by December costing £200.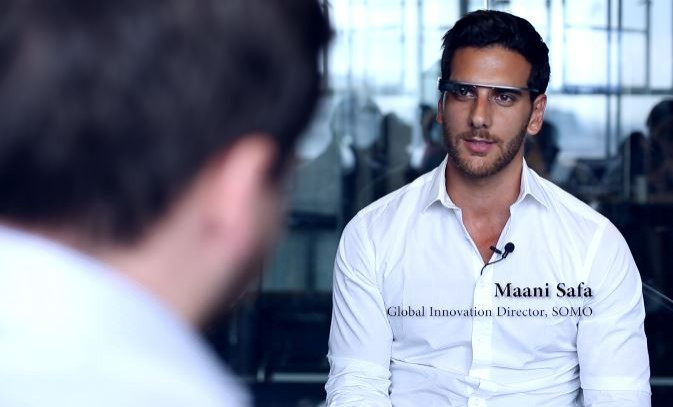 Google Glass is THE gadget of 2013. From fevid excitement about the possibilities of seeing the future to privacy concerns raised by many including US senators, there is no doubt that Google's head-up display is causing major ripples around the world.
While thousands of Explorer editions of the product are currently in the hands of developers and enthusiasts around the globe, most commentators believe the first consumer edition of Glass won't arrive until 2014 at the earliest.
This week however the only UK-based developer with access to Glass told IBTimes UK that he expects to see the consumer version go on sale in time for Christmas this year costing around £200.
Paradigm shift
Maani Safa, who is head of innovation at Somo, a fast-growing mobile solutions company (which counts Audi, Disney, and News International among its clients) has been using Glass for the last two months and believes it represents a "paradigm shift to what we are used to when it comes to mobile devices."
The product in its current form is a prototype model but "by the time the real version is coming to the market, [at the] end of this year, it will be something that will look very different."
Addressing the price, Safa said his company had done a lot of thinking about this topic and he said the main thing to remember is that "this is an accessory to a handset, it is not a handset replacement."
Given than top-end smartphones these days cost between £500 and £600 when they launch, Safa believes Google Glass should cost around £200, though he admits this is just his "personal guess."
"Realistically if it was anything higher than that I don't think the uptake would be there to the degree it would need to become ubiquitous and used across the board."
Acceptance period
Like all new market-changing technology Safa says there will be "a bit of a time that is an acceptance period" before Glass will become ubiquitous. Acceptance will also rely on third party manufacturers getting on board, and not leaving everything to Google to push this technology forward.
Safa said a lot of companies he has spoken to are looking at integrating the technology into glasses themselves which will help with public acceptance he believes.
"The side stalk will sit inside the glasses, the front prism will actually be projected onto the pair of glasses and actually the acceptance of that will mean the uptake is far higher."
Safa calls Glass a "phenomenal product" and praises Google for putting "a mark in the sand" for what is coming in the future. However in the next 12 to 18 months he believes that gadgets like smartwatches - such as the much-rumoured iWatch from Apple - will be the more acceptable face of wearable technology and the Internet of Things.
Tech and fashion
He says the area which is most interesting for him is the meeting of technology and fashion, mentioning Apple's recent recruitment of Yves Saint Laurent CEO to head up a special project for the company.
Safa believes Google Glass-type technology will become much more acceptable when integrated into products from the likes of Dolce and Gabanna, RayBans or Adidas.
He said the interest from his clients - which include Condé Nast, Top Gear and Air Asia - has been huge and in a single day the company showed off Glass to over 20 clients in its Lab in its London headquarters.
Safa said: "Every single one [of our clients] has been very receptive, some more than others, and there are a handful [of clients] that have actually turned around and given us innovation budgets to actually see how we can apply [the Google Glass technology]."
As with any new mobile technology, it will rely heavily on the software available for its success. Currently there are a very limited number of 'apps' available for Glass, such as a basic web browser and a New York Times app.
Consumer version
When the consumer version launches there is likely to be a much wider range of apps available and housed in a new store rumoured to be called Boutique. Somo is among the developers working on these apps for its clients and to help drive ideas the company recently held what it believes to be the world's first Google Glass hackathon at its London headquarters which saw designers, developers and software engineers getting involved.
Among the ideas which emerged was using Google Glass to take paintballing to the next level, where each player would have a headset letting them see where their teammates were located and even getting different viewpoints if they were trapped.
Another use could see surgeons using Glass to display a patient's heart-rate and blood pressure while operating.
Safa's own idea relates to the hugely-popular fitness apps which work with trackers like the Nike Fuelband or Jawbone Up. This app would see you load a 'ghost' which is a run one of your friends carried out and would let you run against them anywhere in the world.