More details have been revealed about how Google Glass works and what its Android operating system looks like, while one developer raises security concerns about the prototype device.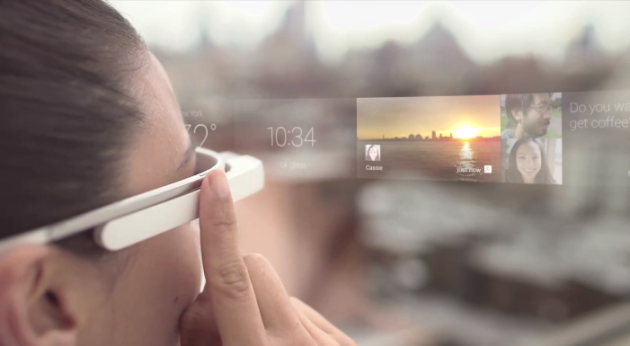 A computer programmer who hacked into the Android operating system which runs on Google Glass has raised concerns about the security of Glass and other such wearable devices.
Having tweeted about easily gaining root access to his glasses, Jay Freeman (also known as Saurik) has written a lengthy blog post explaining how he hacked the device, as well as warning Google about its apparent lack of security, given that anyone can take Glass and have direct access to the owner's contacts and private information.
Freeman also voiced concern about the lack of a clear visual indication to onlookers of when Glass is and is not recording video. He suggests a simple plastic shield could slide across the camera, showing those around the user that they are not being recorded.
Being an early prototype only intended for developers, the Explorer edition of Glass may not be expected to offer the security of a finished product sold to consumers, and in its defence Google software engineer Stephen Lau said: "We intentionally left the device unlocked so you guys could hack it and do crazy fun s**t with it. I mean, FFS, you paid $1,500 for it, go to town on it. Show me something cool."
Just hours after Freeman suggested how easy it would be for a hacker to take someone's Glass and install malicious software, another developer called Mike DiGiovanni presented Bulletproof, a simple app he created which requires a set of user-defined swipes and taps on the touch panel before Glass can be used, effectively acting like a smartphone lock screen.
More details
As developers who paid $1,500 (£960) for the prototype Explorer edition of Glass receive their devices, Google has published a video tutorial explaining how to navigate around Glass using its touch pad located between your right ear and temple.
Glass's home screen is the current time with a timeline of 'cards' spreading out to the left and right showing information like the local weather forecast, directions to work, and messages received from contacts.
Cards about things happening now or in the near future, like details of an upcoming flight or an event in your calendar, appear to the left. Navigating between cards is done by swiping forward and back on the touch panel; tapping reveals more about each card, and a swipe down returns you to your timeline.
Cards to the right of the home screen are about events in the past, such as previously read messages, videos, and photos you have taken with Glass's camera; tapping on a photo brings up the option to share it with your Google contacts.
Voice commands
It's possible to 'pin' certain cards in place, so if you want flight information or the weather forecast to always appear in the same part of your timeline, they can be pinned down to where you want them.
Saying "ok Glass" from the home screen displays a list of voice command the device will understand, such as take a picture, record a video, get directions to an address, or send a message to a contact.
Google Glass developer Dan McLaughlin published a video showing his Glass in action, captured using a connected Android smartphone. The video shows off Glass's simple interface and looks at settings such as Wi-Fi and Bluetooth connectivity.
McLaughlin shows how saying "Ok Glass, record a video" does exactly that, but only for around 10 seconds by default. Longer videos can be recorded by tapping the touch panel each time you want to increase the recording time.
Other features shown off include On Head detection, which automatically turns Glass on when it's worn, and Guest Mode, which protects a user's contacts and private information, similar to creating a guest account on a laptop.