Google Glass Rolls Off Production Line as Specs are Revealed
Google Glass has taken another step closer to reality, as the search giant reveals specifications for the wearable device, along with guides for software developers and a shipping date for the Explorer Edition prototype.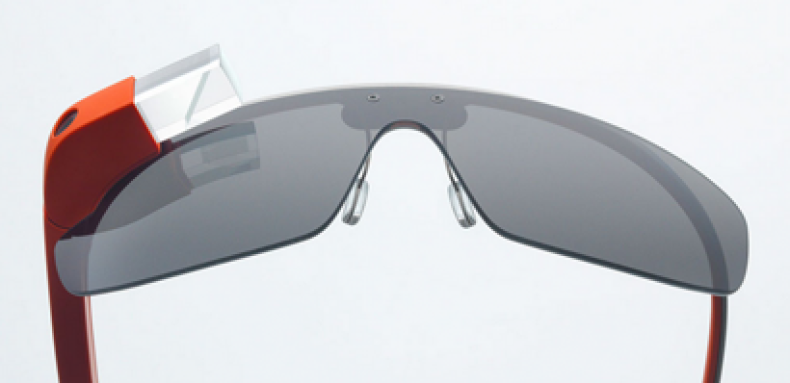 Announced at Google's I/O developer event last year, ahead of this year's conference in less than a month, Google has given us some more details about the wearable technology. Known as the Google Glass Explorer Edition, the prototype version features a 5-megapixel camera capable of 720p HD video recording, Wi-Fi, "all-day" battery life and 12GB of usable storage.
Google says that developers who stumped up the $1,500 for Glass last year will be receiving their devices very soon.
In an email sent to those developers, Google said that the prototype Glass Explorer Editions are rolling off the production line now and developers will be contacted in waves once their Glass is ready to be shipped.
Using a prism to project an image onto the user's eye, Google says the result is "the equivalent of a 25 inch high definition screen from eight feet away."
Bone conduction
Resting on the user's ears like conventional glasses, Glass uses bone-conduction technology to direct sound into the user's skulls instead of using earphones.
Inside, there is 16GB of flash storage of which 12GB is available to the user, although this cannot be increased via microSD card. For connectivity Glass uses Wi-Fi 802.11 b/g and Bluetooth and the search giant says the device will work with all Bluetooth devices, but functionality will vary from one device to another.
Google is stating "one full day of typical use" for Glass's battery life, although admits that Hangouts and video recording are more battery intensive and will reduce the time between charges, which is accomplished by microUSB.
Also revealed is the MyGlass companion application for Android devices. Available for smartphones and tablets, the app enables Glass to share the device's GPS link and SMS messaging, so you can read texts on Glass and respond to them by dictation.
Using Google Glass
Interacting with Google Glass involves navigating through a timeline of 'cards', similar to those found in Google Now on Android smartphones. Each card contains a piece of information Glass thinks will be relevant to its user, such as directions from their home to work with an estimated time of arrival, given current traffic conditions.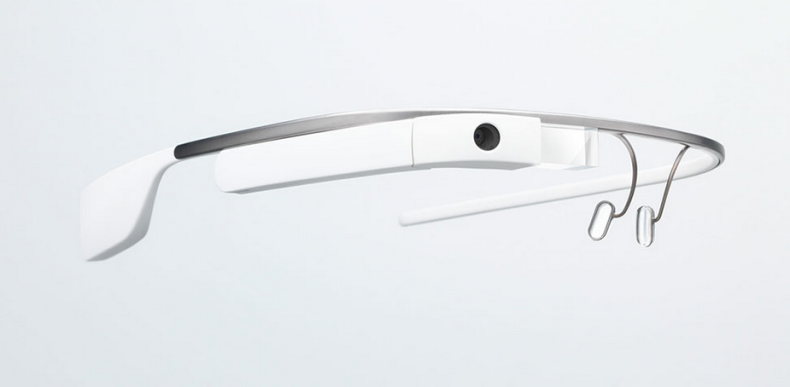 Users navigate through the timeline of cards by swiping forwards or back on Glass's touch sensor, located in front of the user's right ear. Cards are arranged in chronological order, but some are pinned to certain parts of the timeline by default. Such cards include the time and a card explaining what Glass can do.
As part of a document to inform potential Glass developers, Google insists that applications built for it - known as Glassware - should not get in the way of the general user experience and not offer notifications that are too loud or frequent. Developers must agree to these and many more terms before they are allowed to create Glassware.
Instead of being able to create native apps for Glass - as they might for iOS and Android - developers will be limited to communicating with the device through encrypted links from third party servers, which is how web apps work and how iPhone apps functioned before the App Store was opened.
No adverts
Despite making its living from adverts, Google has told Glassware developers that they cannot include advertising in their Glass apps. Developers may not "serve or include any advertisements," and they "may not charge" users for their apps.
This suggests a cautious approach from Google, worried about scaring users away with adverts before the company has had chance to impress them, or work out how to make Glass better. It also means developers will have no way of making money from working with Glass, although we expect both situations to change once Glass has become more established.
All eyes will now be on Google I/O 2013, which kicks off in San Francisco on May 15 and is where we expect to see much more about Glass.