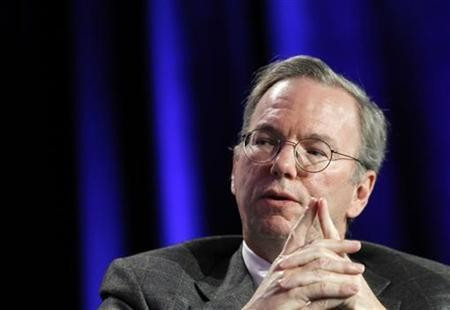 Just as Google begins opening up its new Google+ social networking service asking individuals to share their personal data, Eric Schmidt has been ordered to appear before the U.S Senate Judiciary Committee's antitrust subcommittee.
Schmidt is set to appear as a part of the Senate Subcommittee on Antitrust, Competition Policy and Consumer Rights' ongoing investigation into Google's dominance over the web.
The probe started after complaints arose arguing that the company favoured its own products in its search results. The attacks claimed that as a result Google was creating its own ad monopoly, thus making fair competition impossible.
Speaking to The Register a Google spokesmen reportedly commented on Schmidt's future testimony:
"Senators Kohl and Lee expressed a strong desire to have our executive chairman appear in front of the subcommittee and we're happy to accommodate them. We appreciate their willingness to work with us to make it happen this Fall."
Along side Schmidt, Google's Chief Executive Officer Larry Page is also set to testify.
The news comes just after the company launched its new Google+ service.
Google+ is the company's most recent attempt to break into the social networking market.
The site is currently only available via invite. As reported last week, Google+ is set to make all users accounts public, meaning that all the information contained on the accounts will be searchable to any other Google+ user.
The recent enquiry isn't the first time the company has been investigated over its collection and handling of data.
A separate case mounted by the consumer organisation Watchdog focusing on Google's Wi-Spy Scandal.
Watchdog's complaint alleges that the camera cars used by Google for its maps service scanned information from private Wi-Fi networks in more than 30 countries without the owner's or public's knowledge or consent.
John M. Simpson, director of Consumer Watchdog's Privacy Project commented on the news, "A top Google executive will finally face serious questioning about the company's behavior.
"Now that Larry Page has taken over that position, he should also be held accountable and be required to testify as well. Given Google's inconsistencies between actions and statements in the past, we trust Schmidt's testimony will be given under oath."