Google Pixel XL review: Alphabet goes all-in on top-tier smartphone
Replacing the Nexus, the Pixel is a high-end Android smartphone that takes on the iPhone 7 and Galaxy S7.
NOTE: This article is a contribution and do not necessarily represent the views of IBTimes.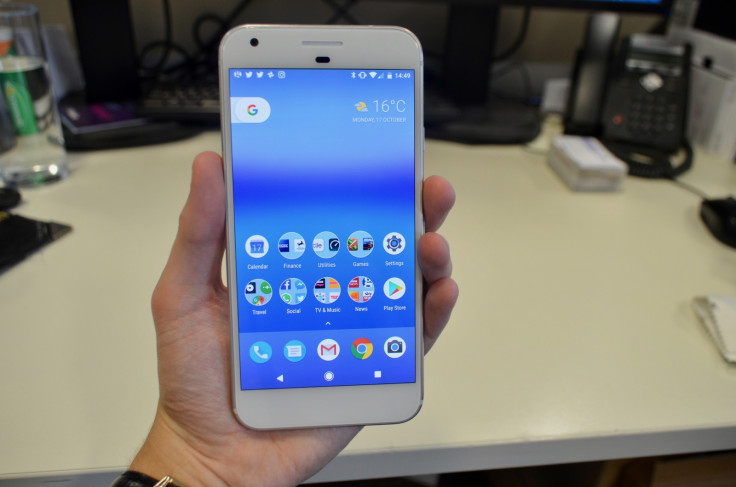 The Pixel is Google's iPhone moment. After years of partnering with manufacturers through the Nexus program, Google and parent company Alphabet are now going it alone and creating an expensive, attractive flagship smartphone.
Can Google sell a pair of handsets at the same price points as the iPhone 7 and 7 Plus? As Apple suffers from stagnation and Samsung from combustion, is the Google Pixel perfectly timed to offer a genuinely competitive third way? Let's find out.
Google Pixel: Design and Hardware
Smartphones are all starting to look the same, and while at first it was easy to accuse one company of copying another, it now simply isn't worth the effort. Televisions look like televisions, smartphones look like smartphones.
That said, Google has at least tried to make the Pixel stand out. It has an obscure glass panel on the back which serves no real purpose other than to make the phone recognisable and frame the fingerprint sensor; it will scratch and crack, but at least it's different.
Elsewhere Google has done the best it can, producing an attractive handset which feels surprisingly light and compact the first time you pick it up. The aluminium is beautiful, but as slippery as its rivals; if you want to keep that beauty intact a case will be needed.
Disappointingly (and unlike the iPhone 7, Samsung Galaxy S7 and others), the Pixel is not water resistant, which is hard to ignore from a handset costing from £599, or £719 for the larger Pixel XL reviewed here. Otherwise, the Pixel looks and feels every bit the A+ handset Google wants it to be.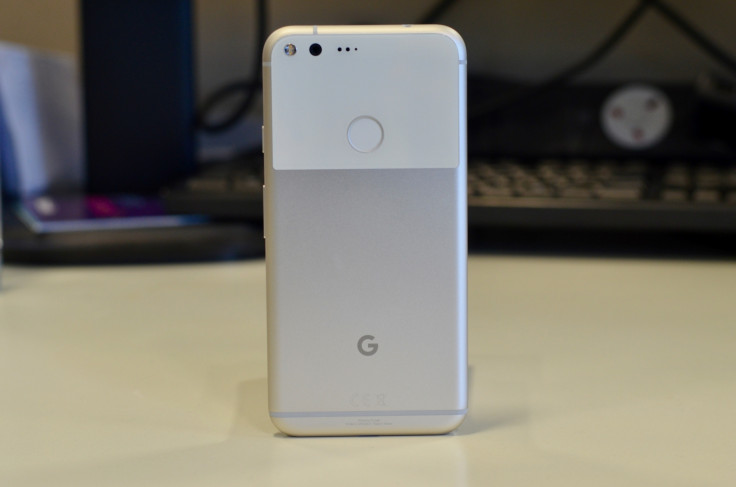 Google Pixel: Display
The only differences between the two Pixel handsets is the size and resolution of their screen and the battery; in all other aspects they are identical. The regular Pixel has a 5in screen with a resolution of 1920 x 1080, and the Pixel XL used for this review measures 5.5in and has a resolution of 2560 x 1440; both use AMOLED panels. These stats are, as with much of the Google Pixel, par for the course.
As for brightness, sharpness and colour accuracy, the Pixel performs well. Viewing angles don't seem quite as wide as the competition, but this is an almost irrelevant complaint. That's the thing with the current crop of high-end smartphones; their technology has improved so quickly that they are already honing in on perfection. Components like the display are now as good as anyone would want them to be.
The regular Pixel's lower resolution might look less sharp when used in Google's new Daydream View virtual reality headset, but we are yet to test this for ourselves.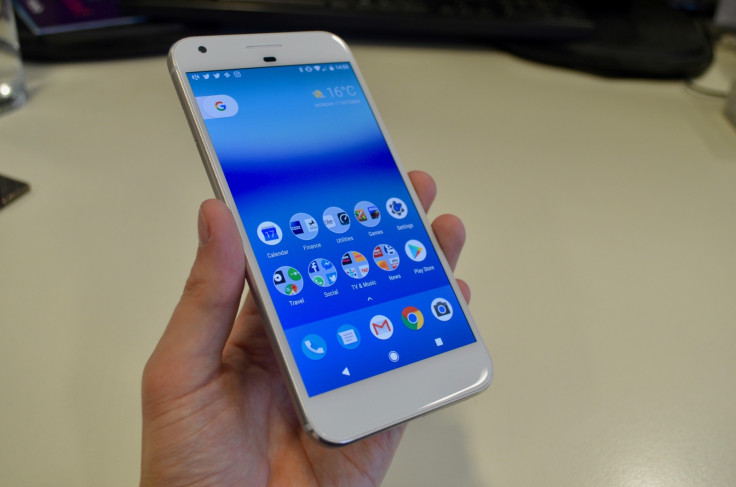 Google Pixel: Cameras
Google spent a lot of the Pixel's launch talking about its cameras. The 8-megapixel front and 12.3MP rear sensors are both very good, with large pixels and wide lenses; the rear camera has both phase and laser detection autofocus. The cameras are very quick to launch and use, although processing HDR+ images takes a good couple of seconds per shot.
White balance, HDR and flash can be adjusted but, like the iPhone, there is no manual mode. Low-light performance is good, as you can see from the image below which includes details at street level, while still capturing the cloudy sky two hours after sunset.
Unlike the iPhone 7 and others, neither Pixel has optical image stabilisation. Instead, Google believes its software is capable of not only keeping video stable but doing so without adding the strange zooming side effect of other digital stabilisation techniques.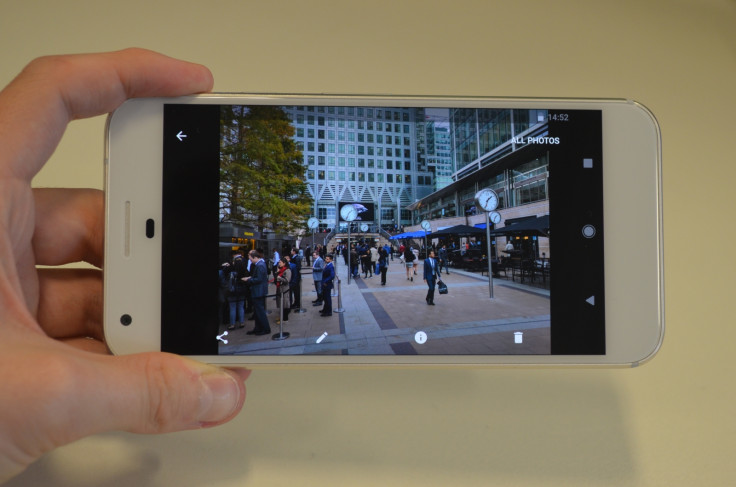 The results here are a mixed bag. Sometimes the Pixel conjures up beautifully smooth video which looks like it was shot on a professional dampered camera rig, but other video clips seem no better than when stabilisation is switched off. Some exhibit the telltale signs of digital enhancement, where the picture 'wobbles', zooming in and out slightly as the software tries to reduce movement.
The Pixel's stabilisation won't save shaky footage, but if you learn to work with it and understand how and when it can help, then impressive results can be more predictably achieved. It's all about smoothing out deliberate movement like panning, rather than making shaky footage static.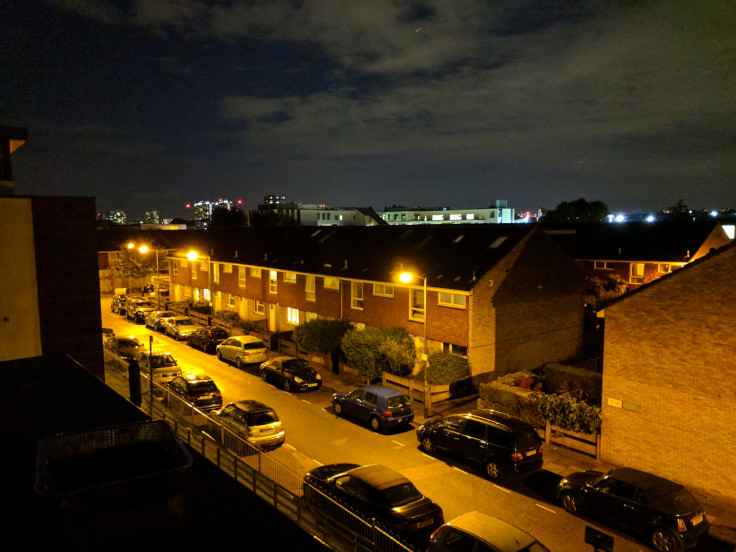 Google Pixel: Software, Performance and Battery
The Pixel runs Google's latest version of Android, called 7.1 Nougat, and is the first phone to include Google Assistant, the company's answer to Apple's Siri.
Google Assistant is launched with a long press of the on-screen home button and appears like an instant message chat between you and your phone. While Assistant can be used to set timers and alarms, perform Google searches, play music, check the weather, translate and send messages, it also understands the context of your questions.
For example, ask about the weather and you will get today's forecast, but then instead of starting again with 'what will the forecast be tomorrow?', you can simply ask 'and what about tomorrow?' and Assistant understands you are still talking about the weather.
Assistant also knows what is on your screen when you talk to it, further helping it grasp the context of your questions. The jury is still out on whether buyers use virtual assistant enough to warrant the effort Apple and Google put into improving them, but this shot across Apple's bow is certain to lead to a smarter Siri in 2017 whether we want it or not.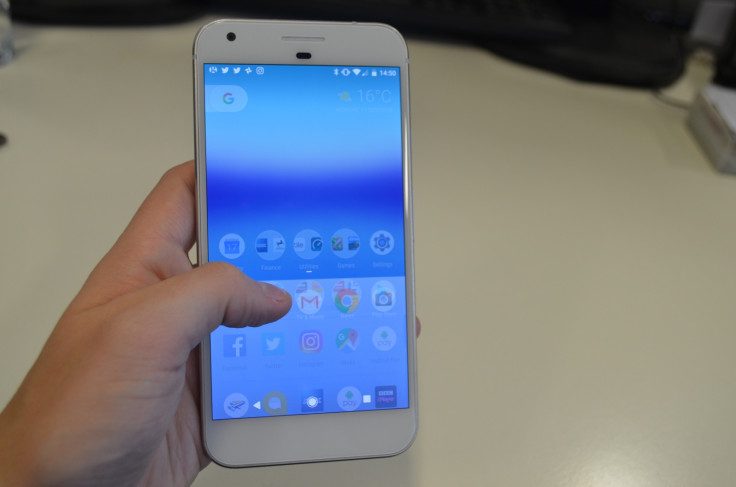 Pixel Launcher is a new way to access your applications. Exclusive to the Pixel (for now), the new system gives access to your entire app collection by swiping up on the application dock. It's a simple tweak but one which breathes fresh life into Android and makes getting to your apps quicker and simpler.
Both Pixels have 4GB of RAM and the new Qualcomm Snapdragon 821 quad-core processor. This gives the phones flagship performance to match the iPhone 7, HTC 10 and Samsung Galaxy S7. As with the display, this is another area where smartphones have seemingly peaked; they are simply as fast as they need to be, with very little to tell their performance apart.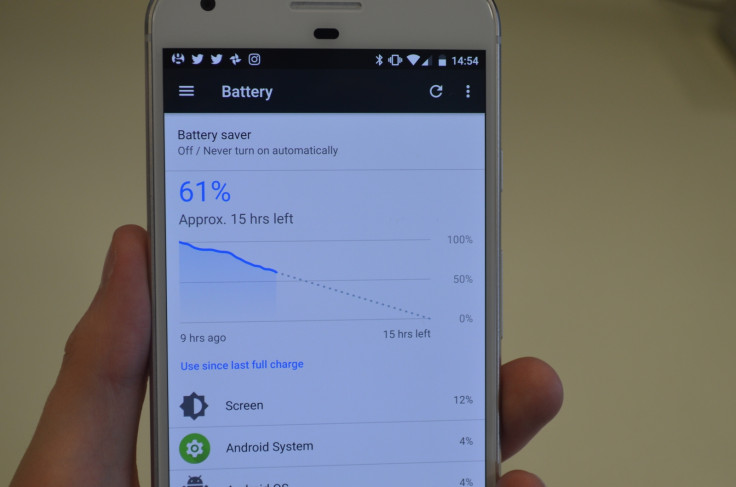 Storage options are 32GB and 128GB for both models, while the battery for the Pixel and Pixel XL is 2,770mAh and 3,450mAh respectively. The Pixel is sold in the UK in 'Quite Black' and 'Very Silver', but 'Really Blue' won't be available here, which is a shame.
What that means for the XL tested here is the ability to last all day with regular use and into much of the second day if you are more careful. It is 5pm as we write this and the battery is at 58% with an estimated 15 hours remaining.
The Google Pixel is a very good smartphone, but it's also very expensive. It starts at £719 for the 32GB Pixel and runs up to £819 for the 128GB Pixel XL. Those are iPhone 7 and 7 Plus prices for a phone whose predecessors from the Nexus range were best known for their unbeatable bang-for-buck.
It's fair to ask if Apple can charge this much, then why not Google? But it will surely be a shock to the Nexus and Android faithful.
Strangely, EE is the only network to carry Pixel in the UK, although it can be bought directly from Google or on other networks via Carphone Warehouse. EE contracts start from £50.99 per month for the 32GB Pixel with 10GB of data.
All that aside, the Pixel is a hugely competent phone with an excellent camera, the best implementation of Android we have ever seen, an attractive albeit occasionally strange design, strong build quality and the inherent desirability that comes from knowing it is Google through-and-through.
© Copyright IBTimes 2023. All rights reserved.