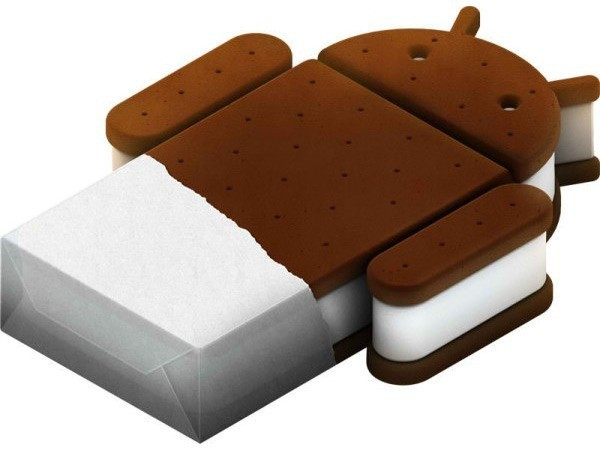 While not boasting the 200 new features Apple's recently released iOS 5 houses, Google's new Android Ice Cream Sandwich does pack several new features, indicating it will at the very least give Apple's OS a run for its money this November.
Ice Cream Sandwich
Google's new Ice Cream Sandwich was unveiled alongside the new Galaxy Nexus smartphone in Hong Kong Wednesday.
Despite boasting some seriously impressive features, including the science-fictionlike Beam transfer service, most of the OS' updates seem to work to improve Android's user interface.
These features include a new widget system allowing users to store their favourite apps in folders, a new clearer "Roboto" type face -- you'd be forgiven if like me you hear the Styx's "Mr. Roboto" whenever you hear the name -- and upgraded email, calender and internet browsing features.
A complete look at what the OS has to offer can be seen in the IBTimes' opening impressions preview.
iOS 5
Released a week ago to a positive critical reaction, Apple's new iOS 5 is reportedly already being used by 25 million consumers across the world, the company says.
Yet, despite its apparent success, since Ice Cream Sandwich appeared, certain critics and groups have speculated that Google may finally have outdone itself, creating an OS as user friendly, if not more so than Apple's.
Chief among the Apple naysayers' attacks on iOS 5 is its focus on Siri. Upon launch one of the chief selling points of iOS 5 -- at least the one Apple keeps banging on about -- was the inclusion of Siri.
Siri is a new voice-controlled feature of Apple's OS. It allows users to ask their phone questions and give it voice commands. No matter how appealing the prospect of a robot Jeeves may sound, as pointed out during the IBTimes' review, Siri is not without problems.
During our test run, the feature suffered numerous problems when asked serious questions. It was however very proficient when asked what the meaning of life is and telling us who its daddy was -- all of which makes it feel like more of a gimmick than a serious feature.
Despite this it is worth noting Siri is one of more than 200 new features included in iOS 5, many of which are actually wonderful.
These features include the company's BlackBerry Messenger competitor iMessage, full Twitter integration, Wi-Fi sync and photo editing -- a full list of iOS 5's features can be found here, in the IBTimes' iOS 5 review.
Stay tuned at the IBTimes for a full hands-on look at Google's new Ice Cream Sandwich, where our expert tech team will reveal if the Apple naysayers' argument has any merit.