Announced at Google I/O 2013, Google Play game services brings leader boards and more to Android games, rivalling Game Center in Apple's iOS.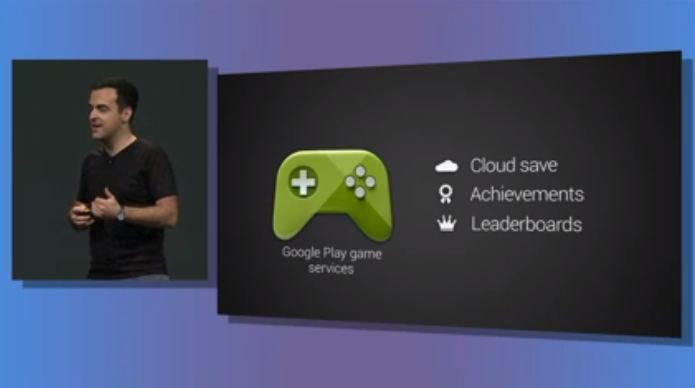 Google Play's game service will be similar to the Game Center app on Apple's iOS platform and GameCircle on Amazon devices. The service, announced at Google I/O 2013, will use the Google+ social network to create leaderboards and pair uses up in competitive games.
The game services will also allow users to save data to the cloud and track in-game achievements.
Google Play's game services will be available on iOS and web platforms, as well as Android. However, the real-time matchmaking feature, whereby players are paired up in competitive games, will be exclusive to Android devices.The game services will run on any Android device running Android 2.2 Froyo or above.
"At Google, we want to make our services available to as many folks as possible," Google Play game services lead product manager Greg Hartrell told Polygon. "We still believe it's the early days for game services but I personally think it's a really solid start."
Game services for Google Play come more than two years after Apple launched it Game Center in September, 2010, and almost a year after Amazon's GameCircle was released in July, 2012. However, Hartrell said he does Google's late entry as a disadvantage:
"Google Play is just over a year old now and within that year we can all see incredible momentum being created around delivering this foundation to developers to design and develop and distribute their apps."
At its annual developer conference, Google I/O, Google announced that by the end of 2013, 900 million smartphones using the Android operating system will have been activated. The Google Play store has seen 48 billion app downloads around the world in the past year.
Must Read:
Google Play Music All Access Rivals Spotify in Music Subscription Market
Google Play Game Services Bring iOS Game Center Rival to Android
Google Hangouts Takes on BBM and WhatsApp With Free Cross-Platform Messaging