Google co-founder and chief executive Larry Page believes his company has no competition as it looks to the future of technology, because "no one else is crazy enough to try."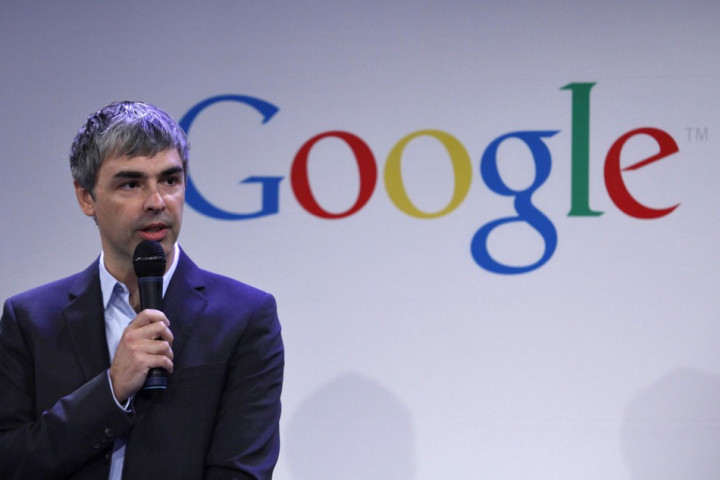 Page spoke after the search giant's Q1 earnings report, where it posted $3.9bn (£2.5bn) profits on revenues of $14.4bn, equating to earnings per share of $11.58 and representing 31 percent growth compared to the same quarter last year.
The chief executive said: "Companies tend to get comfortable doing what they've always done, with only a few minor tweaks. It's only natural to work on the things you know. Minor changes make things obsolete." But it's clear that this isn't the direction Page wants to take his company, as he looks to ambitious technologies like Google Glass and its superfast Fiber internet service.
"We found that with ambitious goals and a committed team, you can make progress pretty quickly. There's not much competition, because no one else is crazy enough to try," Page added.
Although this attitude is to be welcomed from a keen and flexible startup, investors might see these projects - including Google's self-driving car - as an expensive distraction from its main business model of search, ads and Android.
Page said Google remains 80 percent focused on these core services, adding: "Honestly, my job as CEO is to get people to do those things. If you look at most companies, they never do anything different and they run into problems for that reason.
"As an investor and a shareholder, I'm not really worried about the expenses...I'd be more worried we don't do those things fast enough."
Speaking of Google Glass, the futuristic headwear which is worn like glasses and includes a camera and projector to beam information and notifications directly into the user's eye, Page said he "gets chills" when he uses it.
Glass is controlled by a small touch sensitive panel on the right arm, as well as voice commands, a subject Page believes has real momentum to improve. "Voice commands are going to be increasingly important. [I'm] excited by the momentum in voice search."
Google began shipping its $1,500 Explorer edition of Glass to developers this week and hopes to release a modified version for consumers to buy before the end of 2013.
This week Google also released a software development kit for Glass, so developers can start creating applications for when the device goes on general sale. Page said: "We're excited to get it out to developers and have other people create amazing experiences with it," adding it's not a luxury product, but "certainly [has] a pretty high price,"
Speaking of future smartphone technologies and upcoming products from Motorola Mobility, which Google acquired last year for £7.9bn, Page said: "There's a real potential to invest in new and better experiences. Having just seen Motorola's upcoming products myself, I'm pretty enthusiastic."
Motorola is widely expected to announce a 'Motorola X' Android smartphone later this year, which will be the first phone from the company to be developed entirely in partnership with Google.