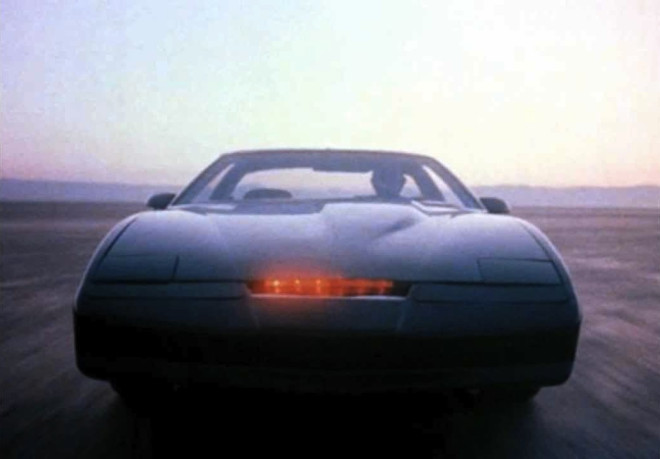 Anyone who grew up in the 1980s will have known that Friday evening meant just one thing - a new episode of Knight Rider - and the dream that one day all our cars would come with KITT pre-installed, so that we too could be on the receiving end of snarky comments from our on-board computer.
Fast forward 25 years and the dream of having something akin to the Knight Industries Two Thousand (to give KITT its full name) still seems as far away as ever.
Now however details have emerged of a secret project within Google which has the codename KITT and which is looking to allow you access your phone while driving simply by talking to it.
Also known as Android Eyes Free the new system would mimic the feature already available to owners of the Motorola Moto X, which is always listening for users to say "OK Google" in order to perform a voice search.
Personal voice assistant
Details about the secret KITT project come from Android Police, which has been shown a prototype of the system working.
The system will allow any phone to act as a personal voice assistant while you drive, returning search results, making phone calls, reading notifications and giving you directions. The always-on feature is designed to make sure you don't have to take your eyes off what you are doing, with driving being an obvious use case.
The system will be activated by saying OK Google and will work from the home screen, in apps or even when the phone is asleep.
However, according to the sources speaking to Android Police, the system will need the phone to be charging for it to work while the phone is asleep - something which isn't the case for the Moto X.
You will also be able to wake KITT up by waving your hand at the top of the screen.
The system will be completely opt-in and various parts of KITT can be switched off independent of the others.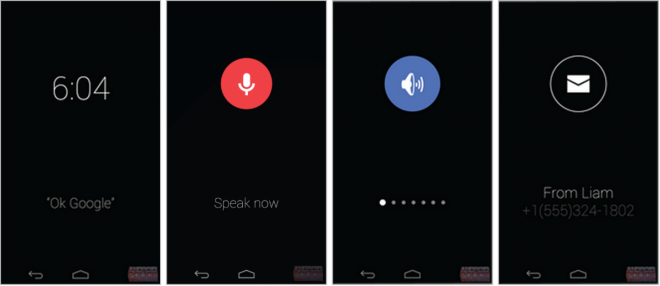 While we would have preferred the interface to feature a red line moving back-and-forth across the screen, Google has decided to use a similar design to its current voice-activated menu, with a simple black background overlaid by a red or blue dot depending on whether Google is listening or talking.
There is no word on when or if Google will roll out KITT to the public, with with Google I/O taking place at the end of month, it is highly likely that we will hear more about this project then.