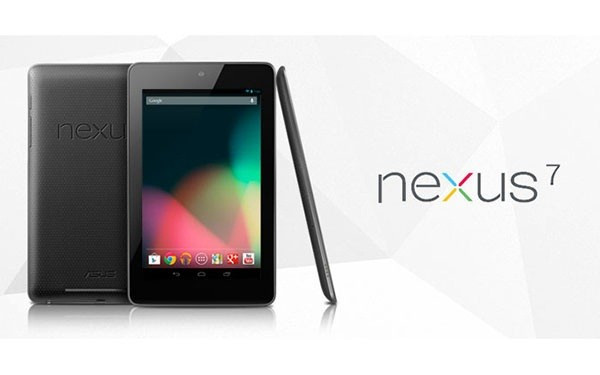 Google Nexus 7 is riding on the popularity of Android 4.1 Jelly Bean onboard, besides a power-packed hardware configuration at a budget-friendly price of £159 ($199) for 8GB model and £199 for the 16GB version. Google's debut tablet brings a host of new features at a low-price and is available for pre-orders through Google Play Store.
The new Nexus 7 tablet gets access to root, recovery, custom ROM, custom kernel and a plethora of other development features even before the device reached the masses. Perhaps, the only missing component in its arsenal has been a good toolkit. Thanks to XDA Forum Member, WugFresh, the new Nexus 7 toolkit brings together an assortment of features for unified access.
Nexus Root Toolkit Features
Check out some of the most fundamental yet critical features ported to the new Nexus Root Toolkit below:
Unlock and Root
Lock and Unroot
flashing zips
installing apps
restoring android backup files
flashing/booting img files
backup/restore all your important data
flash zips
set file permissions
push and pull files
install apps
As XDA Developers notes, the functionality of the toolkit appears only limited to the imagination of the person wielding it. The toolkit promises far greater potential with further development, while users already have access to a solid toolkit to get them started.
What the Nexus Root Toolkit Does?
In a nutshell, the program includes all necessary tools to unlock and root your Nexus smartphone. Quite aptly, it is dubbed as the Nexus Root Toolkit, as it supports all the Nexus smartphone models. You can also flash your device or restore it back to stock/factory settings and relock it.
The program also supports backup/restore function for all your important data, flash zips, set file permissions, install apps and more. You can even restore android backup files and flash/boot img files with just a double click, using file association options.
Nexus Root Toolkit Supported Smartphone Devices
Galaxy Nexus: GSM Models (both yakju and non-yakju builds)
Galaxy Nexus: CDMA/LTE Verizon Models
Galaxy Nexus: CDMA/LTE Sprint Models
Nexus S: Worldwide, i9020t and i9023 Models
Nexus S: 850MHz, i9020a Models
Nexus S: Korea, m200 Models
Nexus S 4G: d720 Models
Nexus 7: Asus Tablet
How to Install and Use Nexus Root Toolkit
Step 1: Download the file (click here)
Step 2: Install it to the default location
Step 3: When it launches select your model type
Step 4: Configure your drivers using the guide.
Step 5: Backup your data > Unlock > Root > Enjoy!
Step 6: Try out any of the buttons, they all have introduction messages.
Step 7: To access the help file just hit F1 or use the pull down menu at the top.
[Source: XDA Developers]
For further information, head over to the official thread at XDA Developers forum.