Google Nexus 4 in Carphone Warehouse UK, Costs £110 More Than at Play Store
Carphone Warehouse is selling Google Nexus 4 at £389.95.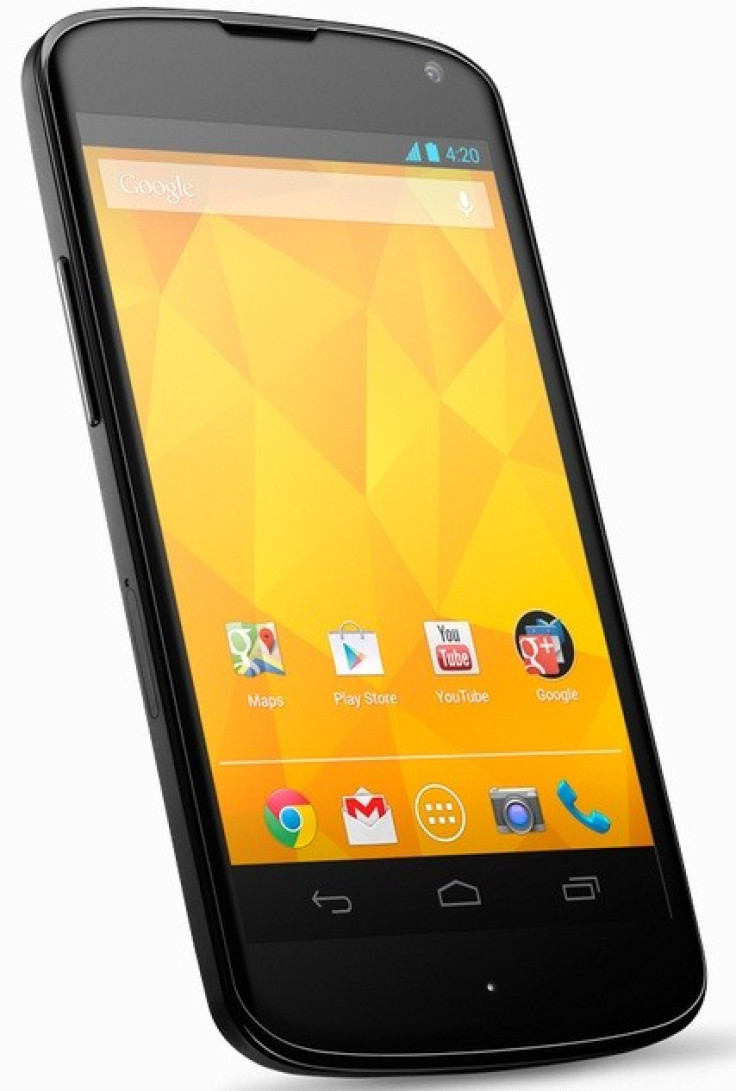 Google's fourth-generation Nexus-branded smartphone is now available for pre-order at the Carphone Warehouse. The Nexus 4 is available on O2, Three and Vodafone networks but the 16GB (SIM-free) Nexus 4 retails at £389.95, which is £110 more than on Google's Play Store. The price difference is because the retail amount for the device, outside the Play Store, is set by the manufacturers, in this case LG.
Meanwhile, for those consumers looking to buy the Nexus 4 (even if it is pricier) immediately, a £31 monthly contract is available. The contract offer and the final retail price match details leaked and quoted in an earlier report by Android Central.
There is no information on when the 8GB version of the handset will be available. The Nexus 4 (along with the Nexus 10 and the 3G version of the Nexus 7) went on sale in 13 November and was declared out-of-stock 30 minutes after release. Google has promised more stock as soon as possible.
A note on the product's Google+ page reads: "There's been so much interest for the Nexus lineup that we've sold out of some of our initial stock in a few countries! We are working hard to add more Nexus devices to Google Play in the coming weeks to keep up with the high demand. You can learn more about Nexus devices and stay updated at play.google.com/nexus."
The Nexus 4 is the first Google handset to adopt Android 4.2 (Jelly Bean), the newest iteration of the mobile operating software. In addition, the display of the handset is supported by a unique technology called Zerogap Touch Technology, which LG first used in its flagship smartphone, the Optimus G. The difference between regular touch-screens and a Zerogap Touch touch-screen is the latter has an ITO sensor film directly printed on the glass. This removes the air gap between the two elements, leading to a more responsive touch-screen.
© Copyright IBTimes 2023. All rights reserved.