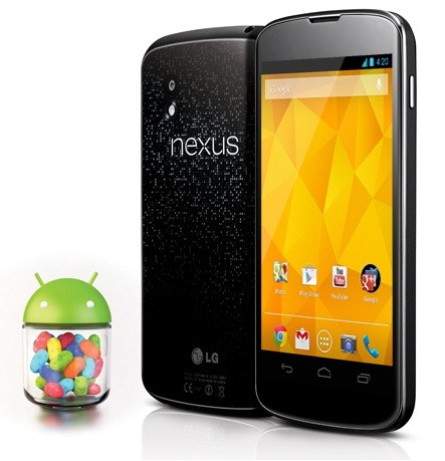 A Qualcomm WTR1605L seven-band 4G LTE radio chip expected to support all existing LTE networks was found in iFixit's teardown of the Google Nexus 4. This was interesting because the Nexus 4 supports only 3G networks. The teardown also revealed no LTE power amplifiers (which convert electricity into radio waves) but there was a dual-band UMTS power amplifier.
Meanwhile, a second teardown, this time by AnandTech, shows the Nexus carries the necessary LTE hardware on bands one (with 2100MHz), two (with 1900MHz) and four (with AWS 1700/2100). However, to enable LTE, the device requires the cellular baseband to be loaded with the appropriate software, transceiver and the right power amplifiers for wider channel bandwidths LTE brings (up to 20MHz) over WCDMA (5MHz).
The Nexus 4 bundles the MDM9215M (a thid-generation 28nm category 3 LTE multimode) and a WTR1605L transceiver, by way of cellular hardware, from Qualcomm. The teardown also suggests the three bands mentioned above have Avago PAs which support LTE.
The LTE on all bands of the Nexus 4 was tested and it appears the handset has support for on the fourth band (Advanced Wireless Services) with bandwidths up to 20MHz.
Nexus 4 owners from Canada note they had LTE support on the same band only when they enabled Preferred Network Type from the dropdown menu. This menu is present in Phone Info, which can be accessed either by dialing *--4636--* (INFO) or using an app called Phone Info.
How to Enable LTE on Nexus 4
Open phone app
Dial *--4636--*
A menu for Phone Info will pop up
Select WDCMA and then select Set Preferred Network Type
Select LTE/GSM/CDMA
LTE will work on certain frequencies and not all carriers support those frequencies. Also note that after activating LTE, some users have complained of poor battery life.
Confusion over the presence of LTE hardware and connections in the Nexus 4 have been sought to be clarified by the manufacturer.
"In order to provide the best possible specification for Nexus 4, LG utilised the same powerful Qualcomm Snapdragon chipset as can be found in its 4G LTE product, namely LG Optimus G," LG explained to Tech Radar, "this powerful chipset is only with a combined processor and modem and cannot be implemented separately. The modem contains 4G LTE capabilities but is only effective when combined with other essential hardware parts such as a signal amplifier and filter in order for it to work. It therefore cannot be upgraded to 4G LTE capability through software."