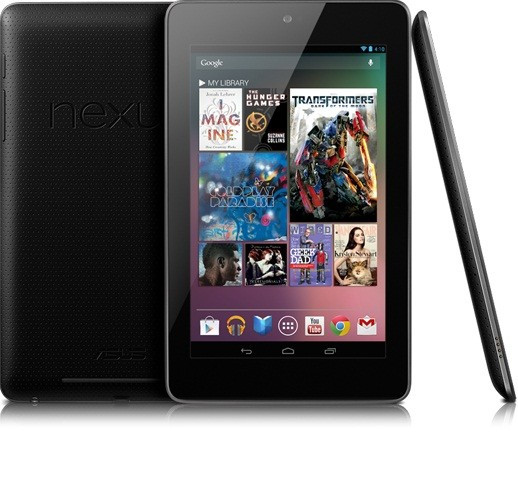 The recent success story of Amazon's Kindle Fire has inspired Google to tap the nascent budget-tablet market, which is yet to flourish with big technology giants like Apple poised to enter the fray. The Android software giant has set the tech world ablaze with the announcement of its new Nexus 7 tablet. With Asus' credible workmanship at its helm, the Nexus 7 threatens to take down Kindle Fire any day.
Price and Performance
Nexus 7 steals the spotlight from current budget tablets, thanks to their paltry performance and an equally sluggish interface to boot. The 7-inch Kindle Fire has been a runaway hit until Google's debut tablet came to the fore recently. Price-wise both Nexus 7 and Kindle Fire are equal contenders - they cost £159 ($199) each for an 8GB storage model, while their 16GB counterparts are priced at £199 ($249).
Feel, Weight and Dimensions
Nexus 7 is bolstered with its enhanced user interface (UI), thanks to Project Butter on top of Android Jelly Bean that delivers a slick and smooth tablet browsing experience. Even in terms of hardware potential the Google tablet outshines the rest in its price bracket with faster input response, lighter body-weight and superior screen resolution. The Nexus 7 weighs 340g, while the Kindle Fire is a tad heavier at 413g. At 10.5 mm thickness the Google tablet is sleeker than its Amazon counterpart (11.4 mm thickness).
Features
While the screen sizes being constant (7-inch) for the two tablets, the Nexus 7 sports 1280 x 800 pixels opposed to Kindle Fire's 1024 x 600 pixels resolution. Google tablet boasts a more powerful quad-core processor from Nvidia, as opposed to a dual-core processor based on TI OMAP 4430 chipset on the Kindle Fire.
The Nexus 7 also flaunts twice the internal memory, twice the system memory and superior battery (producing up to 10 hours of talktime) in comparison to the Kindle Fire. On the camera front, there is none for the Kindle Fire, while its Google counterpart sports a front-facing camera and microphone for video calls.
As far as connectivity is concerned, both the tablets support Wi-Fi. But, Bluetooth and NFC capabilities are limited to the Nexus 7.
The onboard GPS service with the Google tablet allows users to save maps for use when offline, besides navigational assistance. There is no such service on the Kindle Fire.
Service Availability
Amazon's budget tablet makes one significant impact with its service availability spread across a larger geographical area than its Google counterpart. Although, currently none of its services are accessible in UK; latest reports suggest the Amazon Kindle Fire is definitely coming to UK stores according to Dixons Store Group (DSG) the company which comprises Dixons, Currys, Argos and PCWorld. The Kindle Fire benefits with its widespread Amazon's online shops for e-books, music, movies and videos, which have a greater availability than the sparsely stocked Google Play Store.
Google Now
The Google tablet is further bolstered with its newly acquired Google Now app that lets you get useful information of your surroundings at your fingertips. With a single finger-swipe users get to know their whereabouts, time taken to reach the destination with real-time traffic updates, weather conditions, and mass-transit departure times, as well as nearest restaurants. Users also have access to flight time schedules at Airports and points of interest in a given town or city.
Nevertheless, Google Now comes with a couple of hitches, such as you cannot view the home screen while running this app. Besides, one cannot display all the apps in landscape mode. This issue is expected to be fixed with the Android 4.1 Jelly Bean port to the Nexus 7 tablet.
Given all the features (both hardware and software), the Google Nexus 7 sets a high bar in the budget category for low-end tablets, Amazon should already be feeling the heat of competition from Google and the arrival of Kindle Fire 2 would be eagerly anticipated by discerning geeks and tablet fanatics alike.
Google has a long way to go in its bid to beat Apple's flagship tablet - the new iPad. The advent of Nexus 7 could mark the beginning of a new era in low-cost tablet market, as the dividing line between budget and performance tablets will diminish in due course of time.